What i LooK Like depends on..
..when you meet me.
I'm this person from as far as i remember, but ive always had this strong feeling that people dont see the real me, no matter how i look. Ive been on a journey of learning, discovering, absorbing on others peoples perception (including mine) on the outer surface, the shell that covers us, that we create from day one.
i know, today, that the shell (or mask as some ppl say) i created from childhood to say about 6 years ago, was a creation of what i thought other people wanted me to be, whilst somehow hanging on to the bits of me, without pissing off or shocking anyone else..
As i discover why i did this, i realise how widespread this virus is; i look around and i see the whole society doing it… and not even realising it (like how i was) until they find this window of realization, one day. and i think some people just never get there at all.
My children : i meet so many of their friends and think "Is it me, or all the teenagers starting to look the same." and then im hearing little arguments among themselves of how Someone copied their fashion style… Isnt that what fashion is all about? Copying?
Theres some of us that create – we make and theres some of us that copies – we buy ( and also some of that copies and recreate – extending the journey).
here's me 20yo : my first xmas in Australia and also my first xmas as a mum/wife

me at 30yo (1995) with all the four kids, after i walked away from the Suburbian dream, taking my kids with me and embarking on following MY dreams.. (ahh, Saturn return ; it will flip your world around..)
three years later (1999) the family pix taken before i take the big leap and move all of us from Bundaberg Qld to SYDNEY! Someone asked me "Why Sydney?" I said, if i can survive as a single mum in Sydney, i will survive anywhere! hehehe
2001 : I surprise everyone including myself! I get all my hair (xcpt for a lil bit at the back from my crown, to remind me of where ive come from) shaven off! Its the first time in my life that i actually like what i see when i look into the mirror. I keep this 'style' for the next four years till the last shave in January 2005, where i decide to grow it back in preparation of my travels to Turkey for the Soulclipse festival..
2005 : I start growing my hair back, and have difficult time liking myself again, so i kept away from mirrors and clippers! To confront this situation, i take photos of self, which ive never done before and called the series Confronting Me
2007: how i look now.. (feb 2007) – i will keep growing my hair, and my sikha (the hairbit that i left and grew since 2001) is now a one dreadlock piece amongst all the hair.. People ive know for years still have trouble recognizing me, and i do miss the shaven head and all its goodness (aggh, i could go on for a long time about the good parts of not having hair..)
Its like people have to rediscover me, but only cuz they never knew me in the first place.. i will leave those moments for another journal..

Update: new photos of me taken by friends in 2008 & 2009
@ Earthdance Melbourne 2008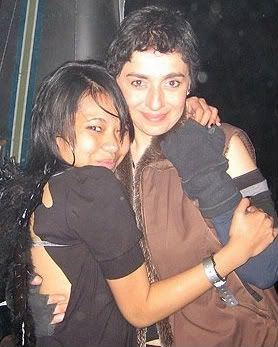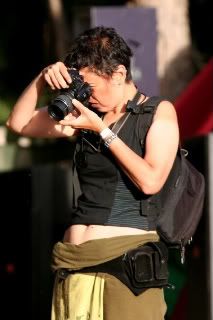 @ Spiral Harmonics 2009
Thanks for taking the time to know me… HUGS!!!