HOMEPAGE FEATURE
=
Thank you to Redbubble and the Curators that chose my image INNOCENCE
to be featured on todays Home Page!
Sully is doing cartwheels around the house, which is fine except that he has already broken three lightbulbs!! And is he is so excited that he hasn't even noticed!! And I am running around with bloody feet from doing a very exuberant happy dance on the floor, where there is broken glass!!! And I haven't even noticed!! :)))
And so happy to be in the company of such other magnificent images and artists!!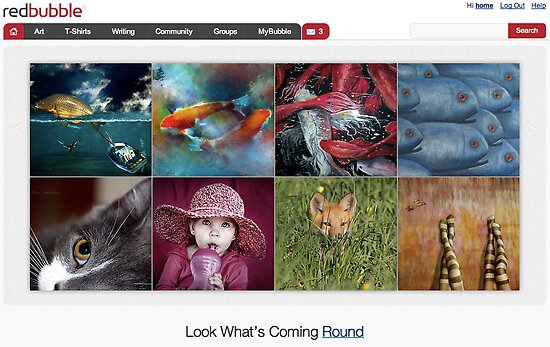 Big smiles and cheers, and has anyone got a band aid?! And some spare lightglobes?
Vicki :))) (and SULLY, of course)!!

:) 22nd October 2010