Joining the A.R.T. '12 (Art Revolution Taipei) was a real milestone in my career. The decision to be at the fair in real person was even better. One great learning course!
Before I received an invitation of X-power gallery in Taipei to participate this adventure I never have had much thoughts about Taiwan. Some people I told about my plans even confused Taiwan with Thailand ;) And to be honest; I had to do some investigation on the internet too, about what kind of country this was.
When the date came closer I got more and more excited about what was going to happen. The organisation sounded so solid and professional. I had shipped my paintings in advance and booked 10 days Taiwan for two. Everything was taken care for.
It was a fantastic experience. The A.R.T. fair as well as Taipei itself. I'm definitely in love and one day I'll be back!
The famous 101 building. For a short while it was the highest in the world.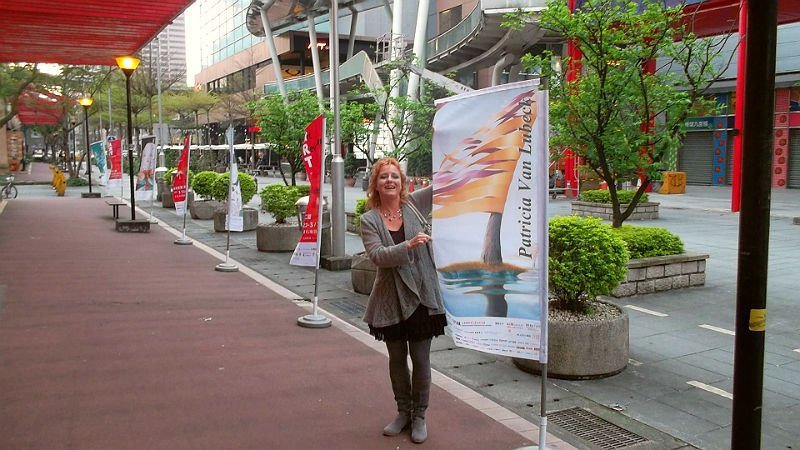 Wow, they made a banner of my painting! Isn't that cool?!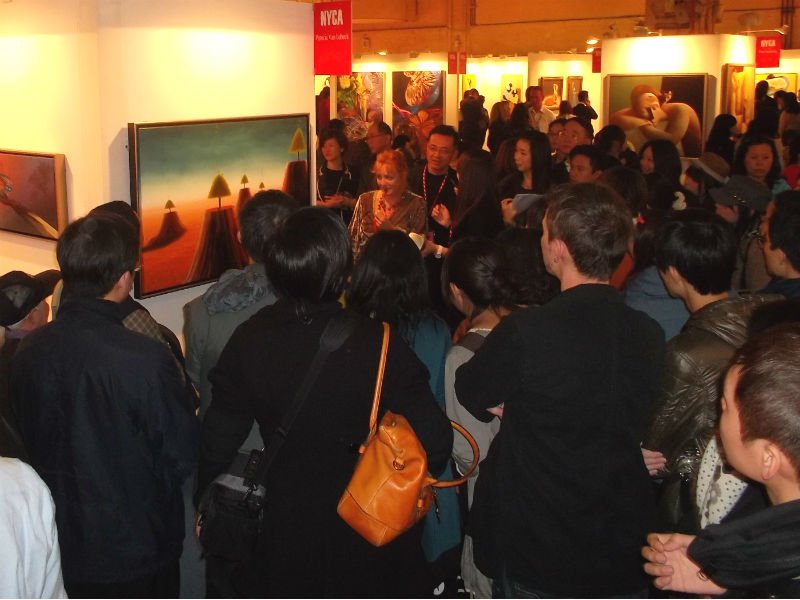 Improvising with a microphone under my nose is not my strongest point :-/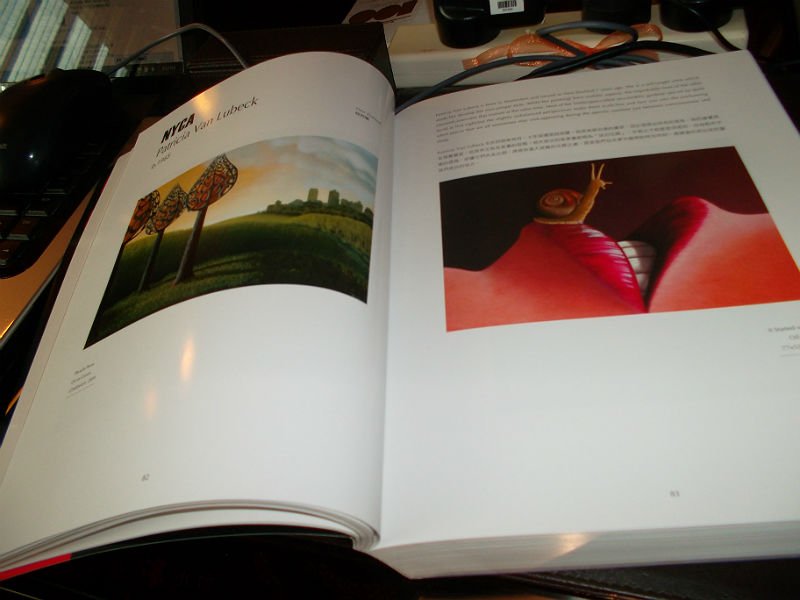 It's always fun to see your own work back in a catalogue. NYCA means New York Contemporary Art fund.
These lanterns in a string of 3 kilometre led us from the station to the temple.
A spectacular view from the garden of one of the beautifully decorated temples
One of the rooms in the temple.
We rent a bike and had an absolutely wonderful day along the river in Taipei
For a vegetarian Taiwan is a candy shop!