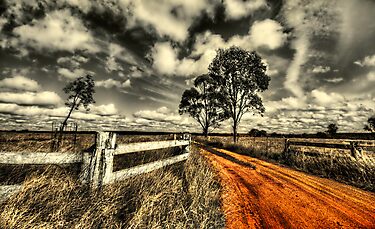 The latest book by world renowned author Thomas Keneally, entitled "Shame and the Captives"… set for release this coming April, is now available as a pre-order or can be downloaded as an eBook, which is exciting enough for fans of really good fiction… but this new book release is especially exciting for me personally. The UK release of the book will be sporting my very own image, taken just minutes down the road from my old home in Kingaroy, in Queensland's South Burnett.
Aussie book lovers will know Thomas from books such as "The Chant of Jimmy Blacksmith" which later became a mulit-award winning Australian Film…but I think he is best know for penning "Schindler's Ark", which was then adapted as the aclaimed movie Schindler's List.
This is a huge thrill for me personally, to have my work grace the cover of such a beloved and well known Aussie Authors work, and whilst it is disappointing that cover will only be used in the UK and Europe (and not here in Oz), it is still such an honour and something of which I am incredibly proud of.
I remember the day it was taken. I was going for a random drive, with nothing in particular in mind. I actually found myself a little bit lost, driving the back roads and just exploring the countryside. When I came to this particular dirt road with the sign "No Through Road"… which ordinarily I would have not taken… since it wasn't going to lead me to anywhere. But I distinctly remember getting an overwhelming feeling of inspiration to venture down this unfamiliar track. I have learned by now that when inspiration calls… I listen.
The road, as expected lead nowhere.
Just a driveway into another farmland property.
Nothing special. Nothing you don't see a hundred times a day in rural Australia.
But the sky looked interesting, and there was nothing else around… so I shot it.
That was many months ago now, and I could not have known at the time just where this little image would end up… but I do know one thing for sure. I never turn my back on an inspiration… and if I am lead to take a particular road… I take it.