Various Examples of Artwork using Uncommon Supports.
I originally made this post for the "Get Inspired By…" forum in the Uncommon Supports Group that I cohost with Ina Mar …and then decided that I'd like to share it as a journal too. I endeavoured to put together a broad selection of artworks, so hopefully there's a bit of something here for everyone (ok, maybe not everyone…but someone at least). Also, if anyone is working on uncommon supports themselves and wishes to join the group, then simply click on the link above which will take you there.
.
While browsing online recently, I came across some inspiring examples of artists using uncommon supports which I wanted to share here with the group…I hope you enjoy them as much as I did. I've also added the links to the original sites I sourced the images from in case people want to find out more information about the artists & their work. Please feel free to add any additional information about these, or any other inspirational artists working on uncommon supports below.
I personally love these detailed biro drawings on envelopes by U.K. artist, Mark Powell.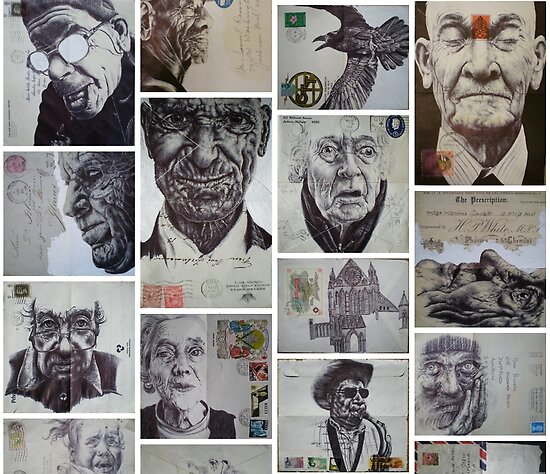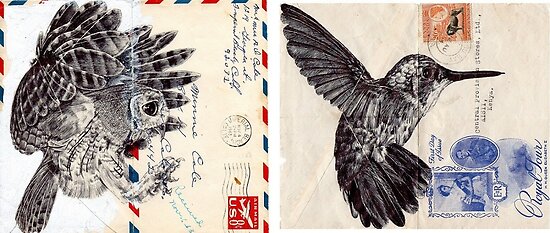 Mark Powell (click on this link to see LOADS more of Mark's envelope art)
.
More artwork on envelopes by mixed media artist, Wendy Mallin Malinow…her "mail art" utilises vintage envelopes, old & current stamps, rubber stamp imagery and her own gouache illustrations.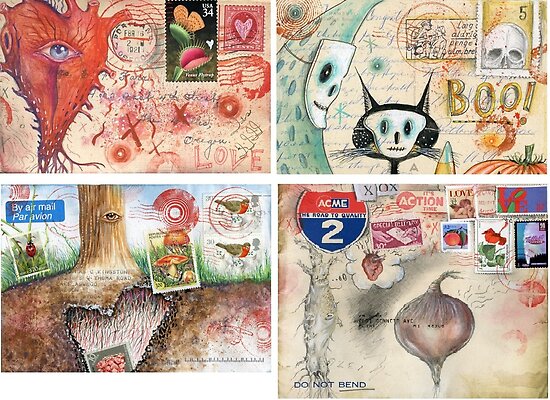 Wendy Mallin Malinow (click on the link to go to Wendy's Etsy shop).
.
and these quirky envelopes by U.K. Illustrator, Michael Hacker…



Michael Hacker (click here to go to Michael's website).
.
Various examples of toast artwork…some utilising the toast as both medium & support (being scraped/carved into), and others painting directly onto the bread…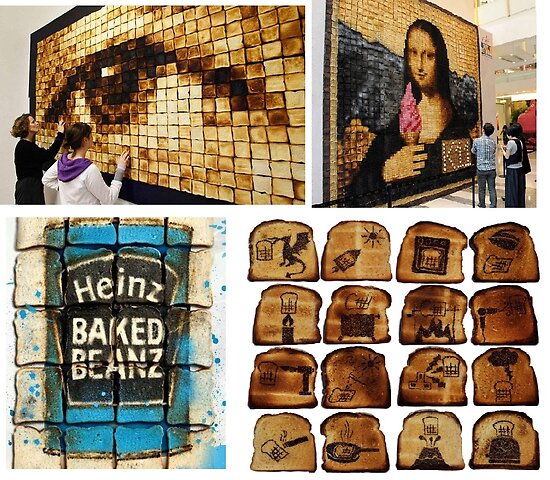 Eye Toast Art
Maurice Bennett's Mona Lisa
Baked Beans
more toast art
.
These are the wonderful handcoloured etchings/mixed media work of Melbourne based printmaker & painter, Claire Whitney…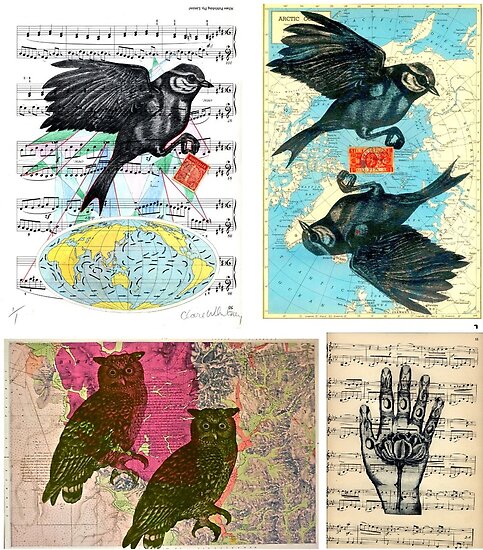 Claire Whitney (click on this link to go to Claire's website).
.
Three varying examples of painting on wood….some opting to include the grain as a feature of the work…


Mandy Tsung
Jesse Reno
Coulson Macleod
.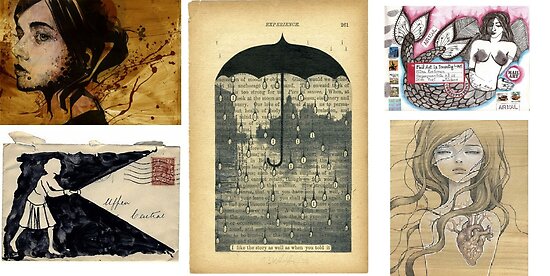 Girl on wood (artist unknown/ couldn't find the website again either)
Torchlight image on envelope -artist unknown
Will Ashford's Book page art
Mirta Toledo – Mail art
Audrey Kawasaki – Illustraion on wood
.
Some examples of Body Art, using the skin/body as the support…
The sculptures utilsing the earth as both material and support…and these swan feathers used as a support to some incredibley detailed acrylic paintings…


The Lost Gardens of Heligan
Feather Art by Ian Davie
.


Great Out Doors – Graffiti and Street Art Show
.