Emergency landings !!! ô¿ô
My apologies for not commenting on your wonderful works over the past few days … I was off having an adventure and 'oh my' what an adventure it was!
After a long drive to Broken Hill I spent 2 days having a real good look around there & the infamous Silverton, for those of you familiar with Australia's outback.
Yesterday I took off in what I would describe as a 'balser wood' plane to return to the Central West. An hour or so into the flight the Pilot said we were going to have to make an emergency landing still in the outback … ô¿ô I don't like flying, it prevents me from 'popping' back to the UK to catch up with friends so any words like 'emergency landing' make me hyperventilate at the least! There was apparantley a red warning light and if ignored it (the part) can get too hot & catch fire.
After a turbulent landing as it was in the 40's on a too short runway we accumilated by a shed under some tree's. The sign on the shed read "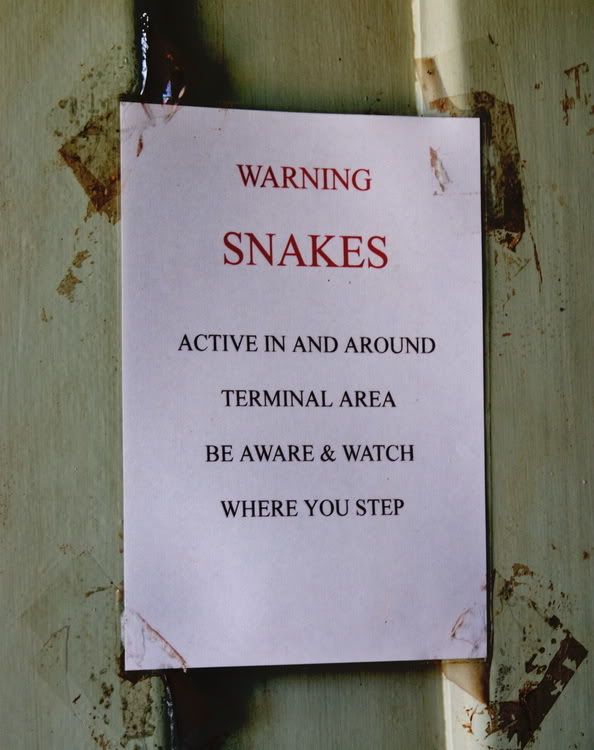 " We sat beneath the tree's for six hours (snake watching) with very little water while waiting for a coach to come & rescue us which had to come from another outback town! Then we had a three hour coach ride to a large town where those that wanted to fly on could … I stayed in a motel & drove home today!!
The flight from hell was on the 13th of November!!!!
Nice, very nice, to be home and catch up with everyone and their work :D
Tai xx