Sold - What's on A Man's Mind 11.11.09
Many many thanks to the customer who has just purchased What's on A Man's Mind at Zazzle.
Thankyou for your visit to my store!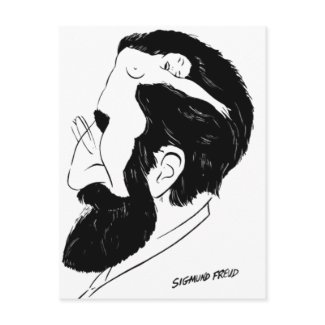 RedBubble T-Shirt designs are printed on 100% cotton American Apparel fabric, and are available in cuts to suit men, women and children. To keep them looking great, wash them cold and hang them up to dry.
Zazzle Get the hottest T-shirts on the Internet. Choose from thousands of funny, vintage and other great T-shirt designs then customize to fit your size and style. No minimums, orders produced in 24 hours, and 100% satisfaction guaranteed. Zazzle is THE place for T-shirts and all your custom printing needs!
Personalize any shirt – Every design on any styles or colors (450+) – No minimum – Organic styles -
Sizes up to 6XL – Satisfaction Guaranteed
This image is an optical illusion that is freely available, it has no copyright attached as originator is unknown.
A humourous card reflecting on his famous quote and to honour the anniversary of his death – 23 September 1939. For more information on Freud check out Wikimedia or scroll to the bottom of this page.
LINE DRAWING SERIES
I have sub-divided this section to make my life a whole lot easier.
PALINDROME AND AMBIGRAM SERIES
My zazzle gallery has a premium range of gifts that are suitable for people of all ages and tastes: an eclectic collection of unusually imaginative, hip and sometimes beautiful designs. Enjoy browsing though this store and please feel free to comment: there is always room for improvement.

Some products from my Zazzle store Female Contemporary Art
More Zazzle choices from Female Contemporary Art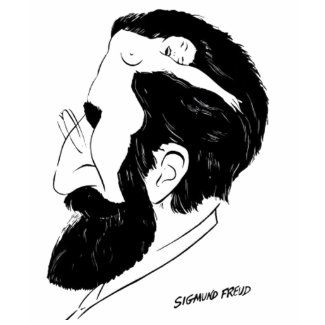 Wear my Art at Female Contemporary Art
*My Images Do Not Belong To The Public Domain. All images are copyright © taiche. All Rights Reserved. Copying, altering, displaying or redistribution of any of these images without written permission from the artist is strictly prohibited
See more of taiche at Female Contemporary Art
Baby Custom T-Shirts :dress that baby up with a special design on a custom t-shirt, long sleeve or onesize
Kids Custom T-Shirts .from organic t-shirts to long sleeve shirts, boys, girls, and toddlers can fill their fashion needs with a one-of-a-kind custom t-shirts for kids. Check out the latest organic t-shirts, sweatshirts, and girls shirts. And plenty of styles for toddlers too!
Aprons
Bags
*"Buttons*":http://www.zazzle.co.uk/taiche/buttons
Cards
Hats
Keds Shoes
Keychains
Magnets
Mousepads
Mugs
Postage
Postcards
Stickers
T-Shirt
Ties
Don't forget my Calendar Section
Sigmund Freud (German pronunciation: [ˈziːkmʊnt ˈfʁɔʏt], Sigismund Schlomo Freud (May 6, 1856 – September 23, 1939), was an Austrian neurologist who founded the psychoanalytic school of psychology. Freud is best known for his theories of the unconscious mind and the defense mechanism of repression and for creating the clinical practice of psychoanalysis for curing psychopathology through dialogue between a patient and a psychoanalyst. Freud is also renowned for his redefinition of sexual desire as the primary motivational energy of human life, as well as his therapeutic techniques, including the use of free association, his theory of transference in the therapeutic relationship, and the interpretation of dreams as sources of insight into unconscious desires. He was also an early neurological researcher into cerebral palsy.
While of unique historical interest, many of Freud's ideas have fallen out of favor or have been modified by Neo-Freudians and at the close of the 20th century, advances in the field of psychology began to show flaws in many of his theories. Freud's methods and ideas remain important in clinical psychodynamic approaches. In academia, his ideas continue to influence the humanities and some social sciences.