Salvaging a failed painting

I painted a portrait in acrylic last year (Anna in the Rain) and was experimenting with using running streaks coming down the canvas as if Anna the girl was crying and looking through a window in the rain. Now as an experiment it proved I could visualise a concept and complete it with a painting, sadly I fell out of love with it and filed it away as a failed experiment. Here it is: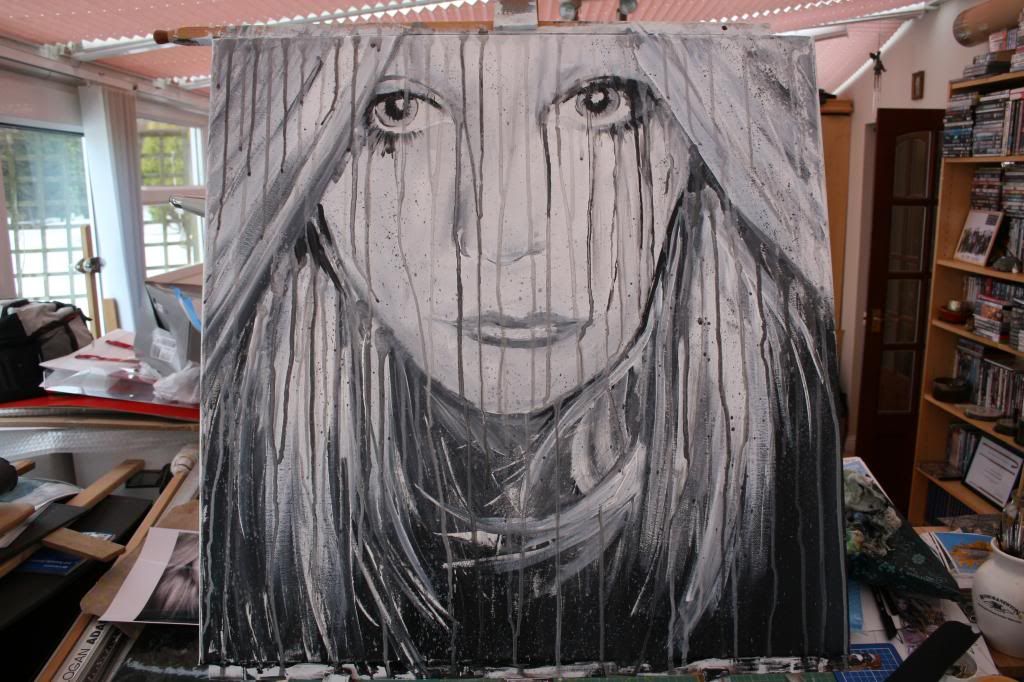 Since painting it, it has stood in the corner of my studio mocking me! Every time I caught a glimpse of it, it got so annoying that I decided to maybe have a go at trying to salvage this first attempt.
So, taking hold of the original canvas, I fixed it to my custom made easel and then prepared a basic two colour palette of white and black: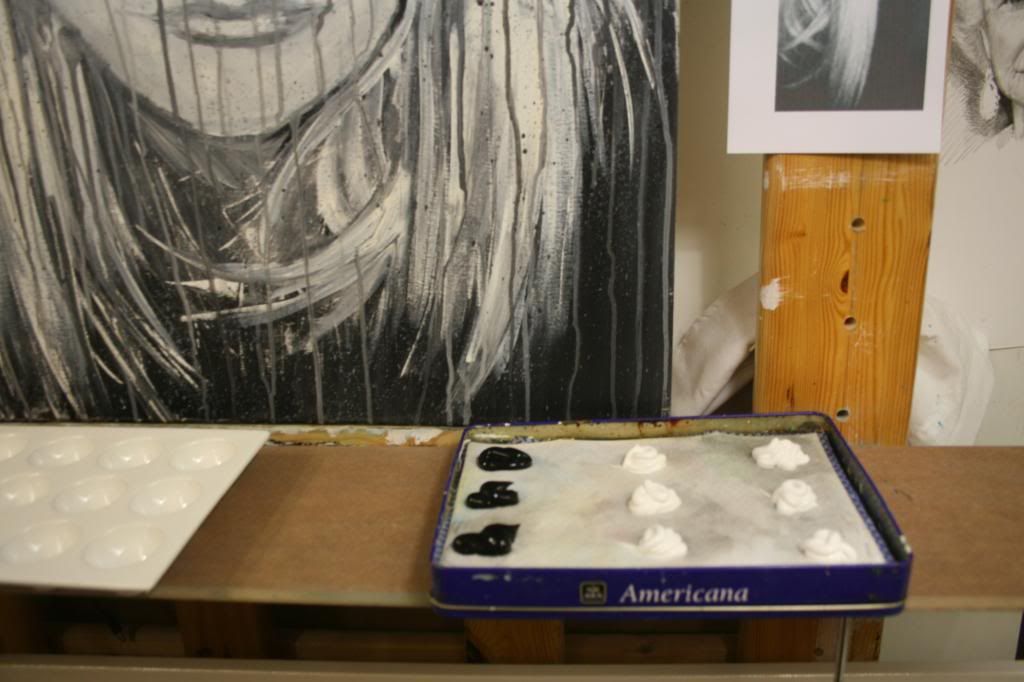 I started applying the paint on her left eye with a small palette knife in a kind of impasto effect, don't really know where I was going at this stage, still experimenting, I suppose:
This, I was beginning to feel was a losing battle, after awhile of turning Anna in the Rain into Anna with a Black Eye, I scrapped off the excess paint I had just applied (she seemed to like that). And started simply painting with two brushes over where I had tried painting with the palette knife: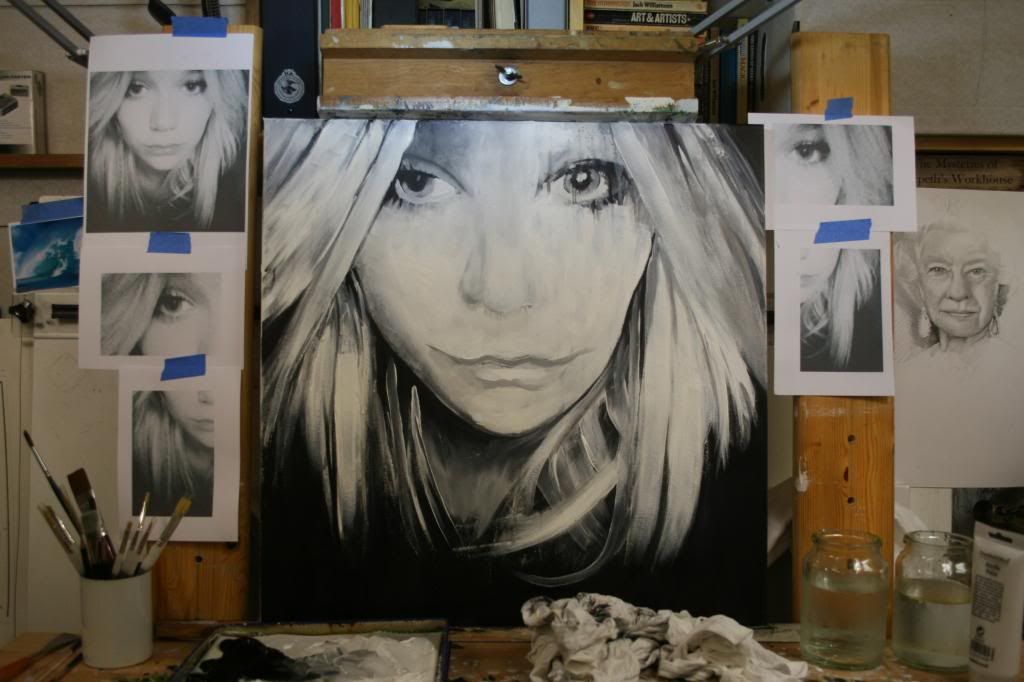 As I worked on painting over the rain streaks, it slowly but definitely started to look like it was a definite improvement:
Now filled with renewed hope and endless expectations, I carried on regardless, and the more time I spent on Anna, the more she really seemed to appreciate what I was trying to do. When all her tears had been wiped off her face and I gave her more details and softened her complexion, Anna, I discovered, had been reborn!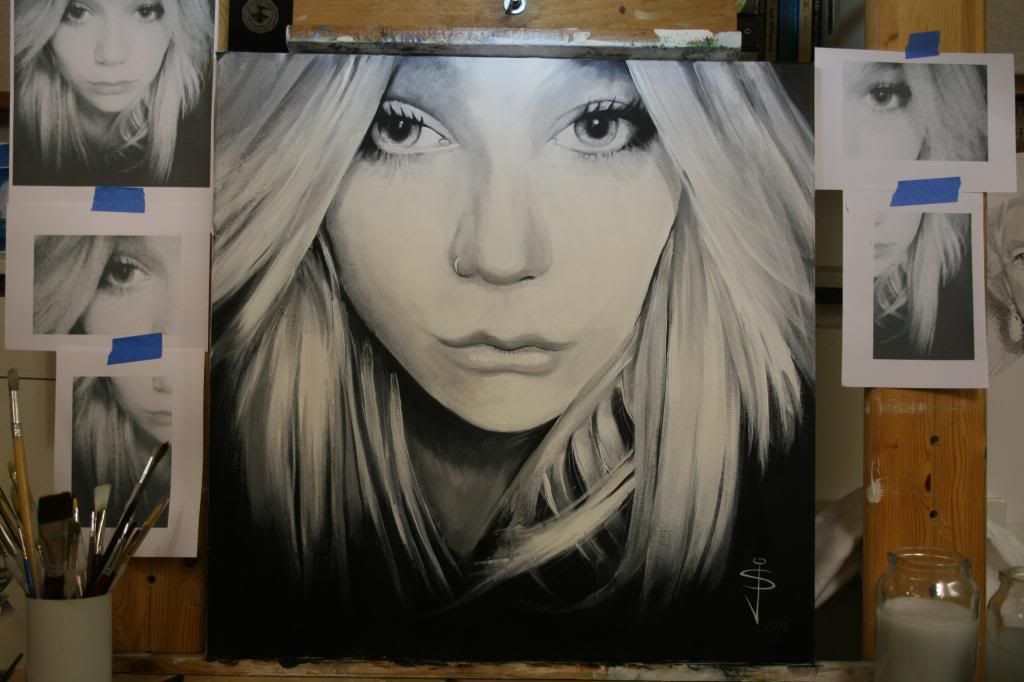 I cannot begin to explain the feeling of elation I was getting after my decision to try and salvage this hitherto failed piece of art. I now have Anna in a better place in my studio and now I really don't mind the time I spend looking at her at all!
I learned a valuable lesson in this endeavour, even when you think you have failed and produced something you hate looking at, a simple salvage is maybe all it really needs, I suppose all I did was to reapply her make-up to help her face another day.
Anna