Ended up having to make something I needed...

I thought I was fortunate to be in my local art supply store when they were having a sale on their canvases, the were practically giving away their larger canvases, so muggings here thought I'll have a few of those, so two 40 × 50 inches and on 32 × 40 inch canvases later I managed to get them into my art studio despite the wind trying it's damnedest to get this aspiring artist and his canvases airborne. A couple of hours later I finally got the endeavours of my bargain hunting safely to my studio.
I decided today was the day to try out one of the new canvas and unwrapping one of the large 40 × 50 inch ones, I suddenly realised that this was indeed a very large canvas and it dawned on me that the size was far too big for any easel I possessed, what to do?
Well bot giving up I rummaged through my tool shed and came across some wood from an old children's bunk bed and an old terrified telescope tripod lying in the corner (the telescope had long vacated this mortal realm for pastures new, but thankfully I kept the legs!)
A good hour or so later, I somehow managed to create for myself a new easel, which, I hoped, would be future proof, and would enable me to paint on larger than normal canvases.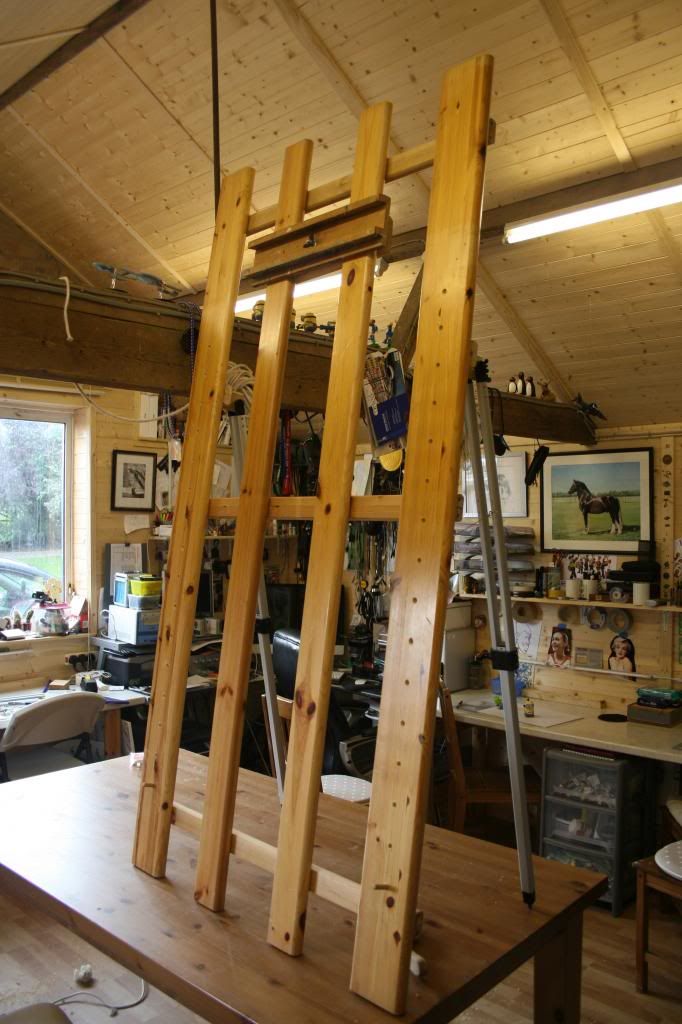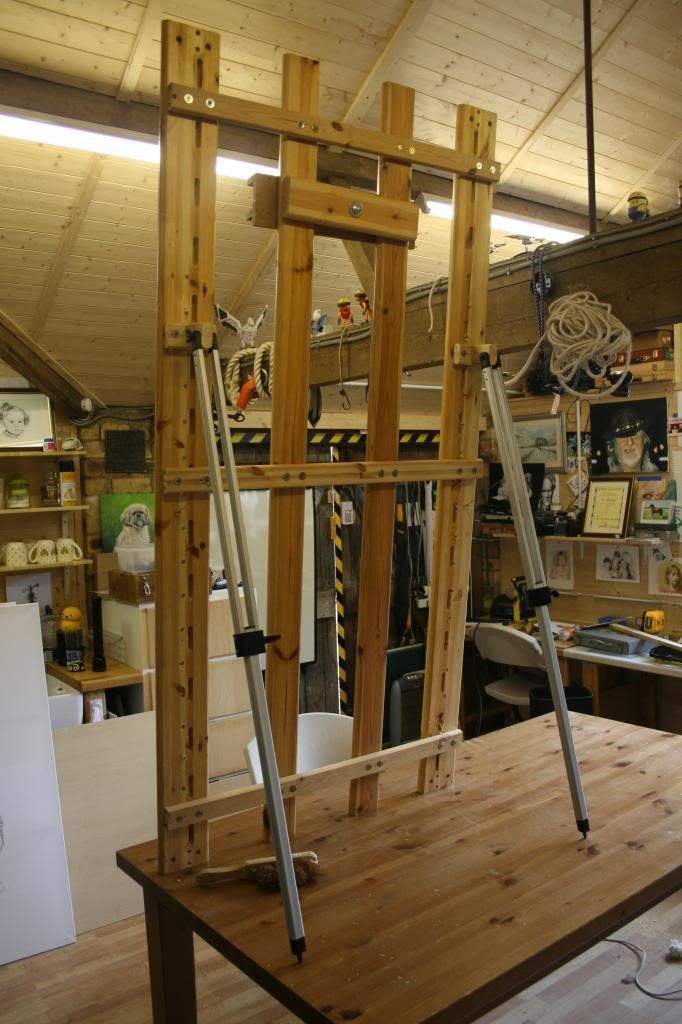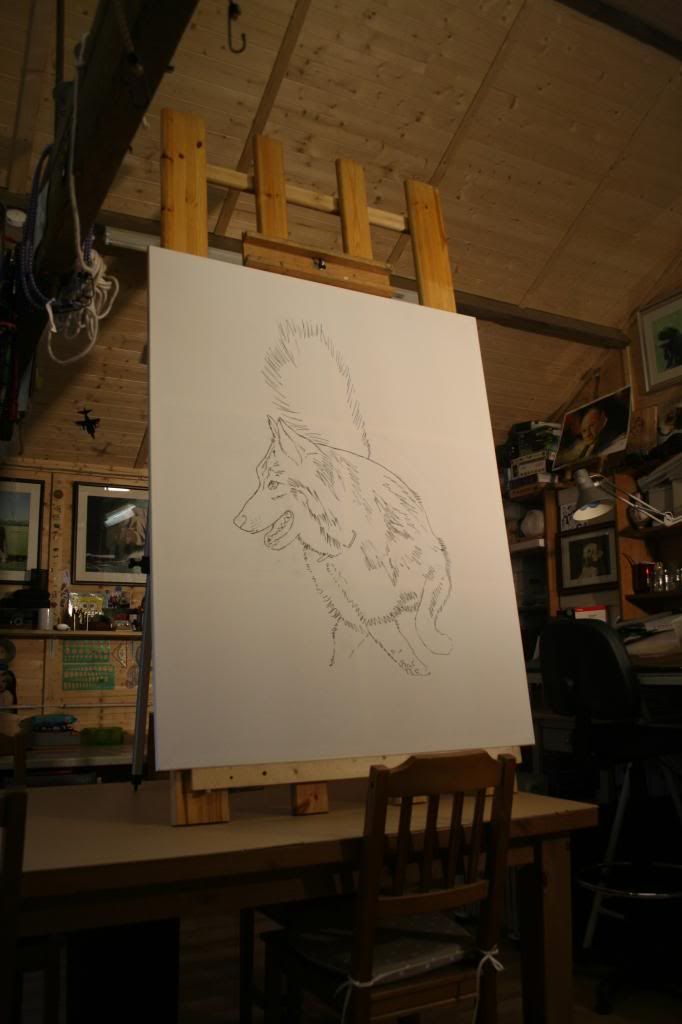 Just christened one of my bargain canvas and am using the easel on top of a table, it seems, I like standing (I happily found out) when painting on large canvases! I could of used this new easel on the floor but found that it was more comfortable to raise it onto my studio table.