River Life - Photographic Exhibition
October brings with it not only the promise of lengthening days and glorious sunshine without the stifling heat, it also brings the River Life photographic exhibition. Held over the October long weekend (Oct 2 – 4) at the Goolwa Regatta Yacht Club in South Australia this exhibition is part of the Goolwa Alive festival being staged over the long weekend. All works are available for sale including my entry.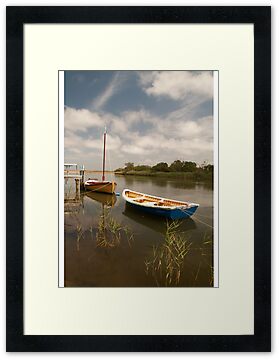 Goolwa sits at the mouth of the Murray River and is home to many iconic South Australian favourites such as the Cockle Train, PS Oscar W (a paddle steamer) and the gateway to the Coorong. River life dominates the history of this town with paddlesteamers carrying goods inland along the Murray. Today river life continues as this popular tourist destination is home to the Wooden Boat Festival. An event that sees many wooden boats ply the waters of the river to the delight of the many visitors.
So why not take a little time out of your weekend and travel down to Goolwa and check out the exhibition while you're there. You'll be glad you did.