And for anyone who still might be interested, just a small reminder that the SALE is still on till the 14th of November!

Make sure to use the special code as you check out from the shop to receive 15% reduction on all of my cards, prints and calendars!
Copy and paste:
steppeland_is_on_sale_1974
Happy Shopping!
Steppeland
---
Again November has been a very active and rewarding month for me on Redbubble. Thank you everyone for your continued support, votes, visits of my gallery, faves and kind comments.
And a BIG Thank You too to the hosts of the various groups, for featuring my work, and for organizing all those marvellous challenges!
Enjoy my this months overview! :)
Steppeland
Challenge Winner, and my top favourite work in November
I am very happy and grateful for all the attention "Filtering through" received this month: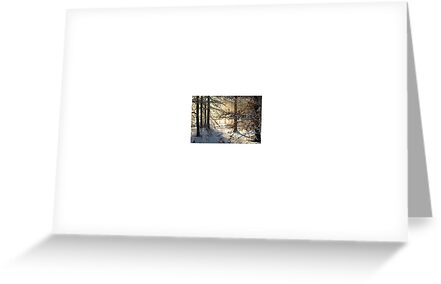 Filtering through
by steppeland
It became one of the 5 ! challenge winners in Snow is falling – Where on Earth group (Nov 20, 2010)
Awesome! :D
It reached over 500 views (503) on Nov 21, 2010(744 on Dec 1), and 25 favs on Nov 22, 2010 (35 on Dec 1)

Features and Top10 placements
---


memories of love that lasts
Featured in Berries, fruits and seeds (Nov. 13, 2010)
Featured in Depth of field (Nov. 29, 2010)


Untamed Beauty by steppeland
Featured in Closeups in nature (Nov, 29, 2010)


Memories in red
Featured in Collective Collage (Nov. 27, 2010)


Wine and grapes by steppeland":http://www.redbubble.com/people/steppeland/art/...
Featured in Live and let live (Nov.28, 2010)
---


Rainbow fountain in snowy park by steppeland
Featured in One, two, three (Nov. 29, 2010)


Poppy's treasure box
Featured in One, two, three -group (Nov. 7, 2010)


Popcorn for the girls by steppeland
Top10 placement in Sweets – Bubbler's weekly challenge (Nov. 5, 2010)


Authenticity… by steppeland
Featured in The Silky Touch (Nov. 14, 2010)
Featured in Pentax-group (Nov 14, 2010)
-—


Borobudur – stairs to heaven by steppeland
Featured in 'All things old' – Bubbler's weekly challenge (Nov 12, 2010)


A range of Orange by steppeland
Featured in Pentax-group (Nov 14, 2010)


Memories in Blue by steppeland
Featured in Cee's fun artsy friends (Nov 25, 2010)


Mandrill Baby Yaro – collage by steppeland
Featured in Tell your photo story (Nov. 11, 2010)
---


Drinking stork by steppeland
Featured in Birds and creatures of flight (Nov, 2010)


Touched with light by steppeland
Featured in 'Shades of WHITE' – #1 Artists of RedBubble (Nov. 13, 2010)


Coffee – the blues by steppeland
Featured and top10 placement in Coffee and/or coffee beans – Bubbler's Weekly Challenge (Nov. 5, 2010)


Coffeeshop meditation by steppeland
Top 10 placement in In the streets – Weekly theme challenges (Nov.10, 2010)
Featured in Dutch Showcase (Nov. 14, 2010)
---


Reaching far – holidays greeting card by steppeland
Top 10 placement in "Christmas cards frenzy – Challenge Café": (Nov 18, 2010)
Top 10 placement in "Christmas – the designers corner (Nov. 28, 2010)


Fresh tomatoes by steppeland
Featured and Top10 placement in Letter T – Alphabet Soup (Nov. 21, 2010)


Promise – Light from within by steppeland
Top10 placement in Letter N – made by nature (Nov. 17, 2011)
Featured in Bubbler's Weekly Challenge (Nov. 25, 2010)


A mothers eyes don't lie – Een moeder's ogen liegen niet by steppeland
Featured in Wild – #1 Artists of RedBubble (Nov. 19, 2010)
---


Path through Winter Wonderland
Featured in Europa (Nov 22, 2010)


Filtering through by steppeland
Featured in Seasons change (Nov. 22, 2010)
Featured in The Woman Photographer (Nov. 22, 2010)
Featured in Depth of field (Nov. 29, 2010)


Oaks Lane by steppeland
Top10 placement in Lush and green – European everyday life (Nov. 7, 2010)


Standing hug by steppeland
Featured in People at work (Nov. 7, 2010)
Top10 placement in hugs and snugglies – You big softy (Nov, 22, 2010)
---