Postcard style - Group features - Jan.2014
These are the features and feature banner – layouts I made for the group "Postcard Style" (Jan. 2014) . The design of the banner is by Elizabeth Bravo – Thanks a lot, Elizabeth, for making such a great and fitting banner-design for our group!
I think these works are so beautiful that I also like to share them through my own journal.
Please feel invited to click on some thumbs to see them large, and leave a comment or fav to the artist!
Steppeland
---
Aqua, lime and green – Features Jan.31, 2014
---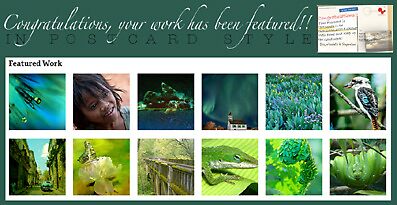 ---
Let's go for orange… – Features Jan.30, 2014
---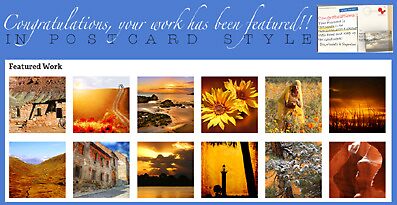 ---
Sky and Earth ~ Blues and browns – Features January 29, 2014
---