Inspiration: An Interview
1. What's your favourite artistic tool or piece of equipment (past, present or dream)?
If we're talking desert-island, I'd have to say the trusty Dixon Ticonderoga #2 pencil or a Derwent HB drawing pencil. It doesn't matter how far I take a piece, be it inked black and white, watercolor, or digital: the lowly pencil is the foundation of all of my work.
2. Which work are you most proud of and why?
You mean this month? Favorites of my own work come and go and are as contrary as my styles, but I'd have to say that I am most proud of this portrait of Poe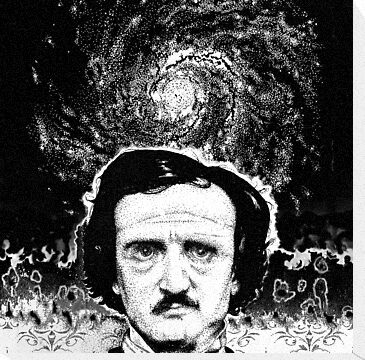 3. Which artwork by a fellow RB artist do you secretly wish you'd created and why?
Very tough question . . . I feel like I've been exposed to a planet-ful of incredible artists since joining here, but going through my favorites, I had to select Alice by Candyrainbow


Candyrainbow's limited use of color in this piece is perfect for this subject and the rendering is exquisite. I can tell that Candyrainbow has a solid internal editor and knows when a piece is finished. I really wish I had that skill.
4. If you could learn any new creative skill or technique, what would it be?
I've been having a really tough time getting into the computer as an art tool. You know, the whole old-dogs-and-new-tricks thing. The potential, however, is frankly mind-boggling, so I'd like to become digital-image-manipulation-savvy.
5. If you could collaborate with any artist on RedBubble, who would it be?
I would love to have some of my black and white inkwork colored/digitally painted by the monstrously talented Lloyd Harvey.
6. Finish this sentence: When I'm not being creative …
. . . I stop being! Creativity is the closest thing to a spiritual pursuit I have in my life, and I like to think that it infuses all of my activity.