The Making of Good Vibrations
I have been participating in and Abstract Workshop in the Solo Exhibition Group. This is my first contribution to that workshop and the processes that brought me to my final work. These workshops are so wonderful to take part in because you learn so much from them.
I have already decided that my title for this work will be "Good Vibrations" My inspiration comes from completely within…in my silence today, feeling the good vibrations that the universe is offering me and allowing them to flow into my art. I have to also admit that the song has been running through my mind while working on this too. :)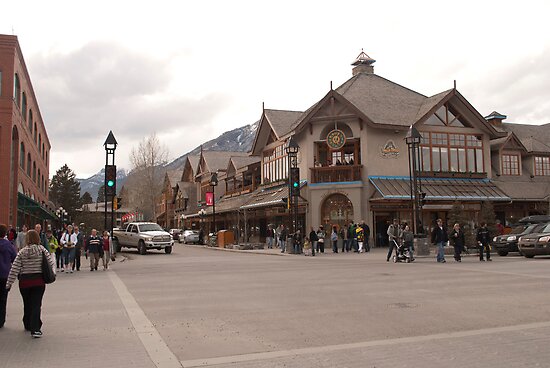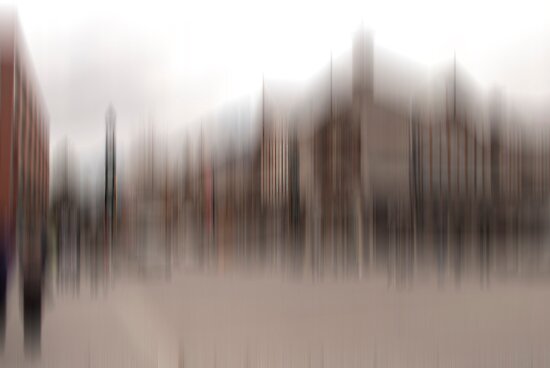 WIP 1&2
I started with the top image to use as my base. Then I did a duplicate layer and did a vertical Motion Blur
WIP's 3&4
Here I did a filter-maximum to give a blocky look, added a layer mask and masked out the bottom and sections of the top using a very soft brush. Then I used this picture of a mountain that I took while visiting Alberta, and moved it to the top of my image. I used blending mode "multiply" and masked out the hard edge and then applied a paint daub filter to the mountain only. It is starting to take shape but there is still a lot of work to do.
OK…so next I did a slight horizontal motion blur to the mountain layer and adjusted the opacity to 42%. Then I added a water texture layer and squished it to the bottom of the page and stretched it sideways and blended using multiply with an opacity of 38% and masked out the hard edge using a soft brush. Then I added another texture layer on multiply to add more lighting effects and verticle impact I left the top and bottom and masked out the middle portion of the image. Still lots to do but I now know exactly where I am headed and how to get there.
WIP's 7&8
So….Now I went back to my 3rd layer and duplicated it, flipped it over by about 1/4 and moved it down a bit to create a reflection in normal blending mode and adjusted the opacity to 74% and did a layer mask and softened the hard edge with a soft brush.
Then I duplicated my 3rd layer again and moved it up to create some more vertical impact in the top portion of the image. Adjused opacity to 47%.
I am realy liking the form of this now and think really all I need to do more now is play with brightness, saturation etc. See how much more abstracty I can make it.
FINAL "Good Vibrations"
For my final I did adjustments to Brightness, contrast, vibrancy, and saturation to bring out more vivid colours.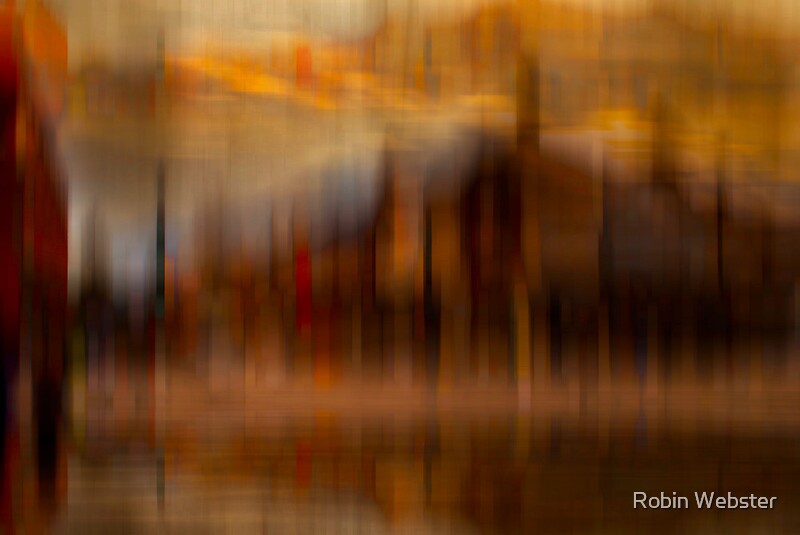 Good Vibrations
by Robin Webster
Good Vibrations by Robin Webster
"I'm pickin up good vibrations"
"Good good good good vibrations"
The thing I love so much about doing abstract work is that I can reach deep down inside and pull out all the stops and just "create". There is an overpowering sense of liberation and freedom in this form of art….for me anyway.
All of the images and textures used in this image are my own. All editing and layering done in Photoshop CS5.