Introducing my Christmas range
This year I have really surprised myself by managing to design a Christmas range … and it's not even December yet!
I have come up with seven card designs and some stickers to match. I hope there is something to appeal to everyone from the Grinch to the Griswolds.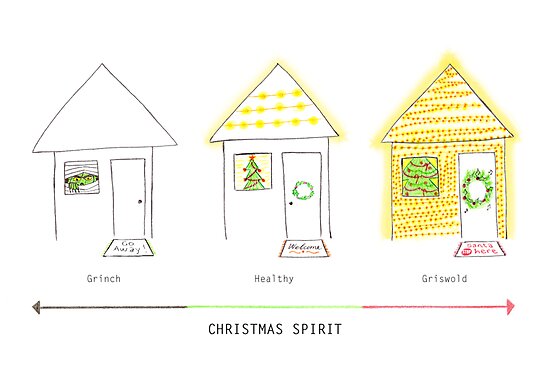 I know that sending paper cards in the mail is not so fashionable anymore, but I think it's so special to display cards from friends and family in your home during the season—it's a wonderful form of Christmas decoration.
I will feel honoured if someone chooses to send a card from my range to a loved one this year.
Browse my full Christmas range here.

My cards with matching envelope seals and gift labels. The surface of the Redbubble stickers isn't ideal for gift labels because ballpoint or gel pens do smudge on them, but a permanent marker works great (and the labels are so cute I just had to make some).