Studying at the CCP we recently selenium toned a negative to intensify (increase density range). We ere provided with a negative copy of an Ansel Adams photograph of Mt Williamson. See the original below.…
So I developed a control copy the same scene, from a from a negative copy of the original. Reasonable to say that I under developed the print, so I am no Ansel. Shown below is a scanned copy of a developed Ilford Matt fiber multigrade paper.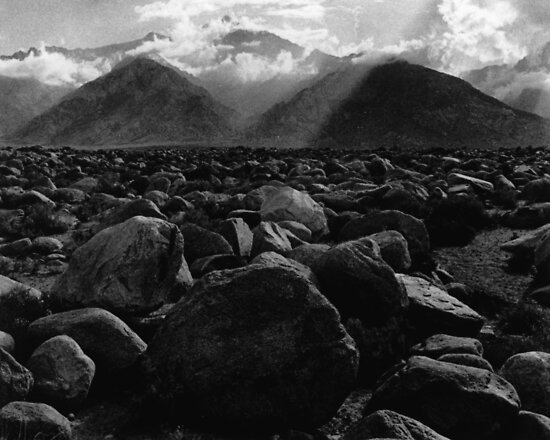 Anyway, my print developing skills, or lack of them, were not the point here. The point was to have a controlled experiment on the effect of selenium toning the negative, and then developing a print with the exactly the same process.
Under the identical print development conditions, the selenium toned negative produced the following outcome.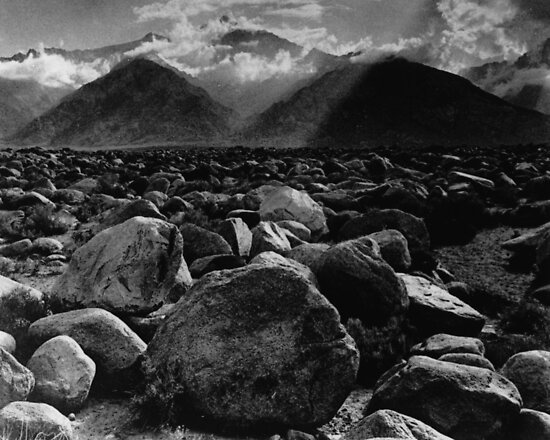 N