SOLD SALE ☮ SAVE A LIFE SAY YES TO GUN CONTROL TEE SHIRT☮
SOLD SALE JAN 20- 2013

Whether a person is for or against Gun control, reasoning is based on one thing: safety
GUN CONTROL -YES OR NO? CLICK THIS TO READ ARTICLE HUGS


Gun Control Debate: 6 Chilling Facts About Guns in the U.S CLICK HERE TO READ ARTICLE HUGS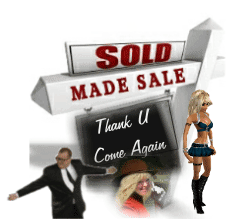 SOLD ON JAN.20-2013

CLICKABLE IMAGE BELOW HUGS
☻/ღ˚ •。* ♥ ˚ ˚✰˚ ˛★* 。 ღ˛° 。* °♥ ˚ • ★ ˚ .ღ 。
/▌˛˚ღ •˚ ˚…just sprinkling a little Love on your page. ~♥~˚ ✰* ★
/ \ ˚. ★ ˛ ˚♥ ✰。˚ ˚ღ。* ˛˚ ♥ 。✰˚* ˚ ★ღ I WANT TO TAKE THE TIME TO THE WONDERFUL PERSON WHO BOUGHT THIS T-SHIRT FOR A COUPLE OF REASONS I AM SO HAPPY ABOUT THIS ..ONE IS TO GET THE MESSAGE TO MORE PEOPLE TO TAKE ACTION AND RESPONSIBILITY IN TRYING TO CONTROL VARIOUS TYPES OF GUNS HAVE STIFFER LAWS..AND THIS IS A CAUSE CLOSE TO MY HEART AND IF WE CAN SAVE LIVES IT TO ME IS ALL WORTH IT..
ANOTHER IS I APPRECIATE THE WONDERFUL BUYER KNOWING THAT U FEEL THIS WAY AS WELL REF GUN CONTROL AND THAT WHEN YOU WEAR THIS U WILL BE MAKING A POWERFUL STATEMENT FOR PEOPLE TO SEE AND THINK ABOUT…I DO APPRECIATE THE SALE IN WHICH I THANK YOU FROM MY HEART TO YOUR HEART..AND I APPRECIATE THAT WHEN U WEAR THIS TOP QUALITY TEE SHIRT MORE PEOPLE WILL BE REACHED IN SEEING AND READING THE WORDS IN GETTING THE MESSAGE OUT FOR WHERE EVER U ARE AS WELL..
THANK U ONCE AGAIN FOR YOUR VISIT TO MY SITE AND FOR THE PURCHASE OF THIS TEE SHIRT IN HELPING GETTING THE MESSAGE OUT THERE REACHING MORE PEOPLE HEART FELT HUGS TO YOU,YOUR FAMILY AND LOVED ONES..AND HOPE TO SEE U COME BACK TO MY SITE FOR YOUR ARE WARMLY WELCOME AND I DO APPRECIATE YOUR VIST AND PURCHASE HUGS..


IF SOMEONE SHOULD ASK WHERE U GOT THIS TEE SHIRT KINDLY DIRECT THEM TO MY SITE TOGETHER WE ARE A STRONG FORCE AND CAN TRY AND MAKE A DIFFERENCE IN GETTING THIS MESSAGE OUT HUGS AND BLESSINGS HOPE TO SEE YOU BACK AGAIN…BLESSINGS BONITA AND THANK YOU FROM MY HEART TO YOUR HEART..HUGS.


I HAVE MADE T-SHIRTS AND IPHONE CASE STANDING UP FOR THIS CAUSE… ENOUGH IS ENOUGH I HAVE SAT DOWN AND WROTE THESE WORDS… SAVE A LIFE SAY YES TO GUN CONTROL…THIS GUN I AM USING FOR MY PICTURS IPHONE COVER T SHIRTS IS ONE I TRAINED ON AND HAVE MY CERTIFICATE HANGING IN MY LIVING ROOM TRAINING ON THIS 9MM BROWNING PISTOL …AFTER THIS LAST SCHOOL SHOOTING IT TOUCHED MY HEART TO DO SOMETHING TO GET THE MESSAGE OUT THROUGH MY ARTWORK ANY WAY I CAN TO SAVE A PRECIOUS LIFE..HERE IS MY TEE SHIRT I MADE WITH THE FOLLOWING WORDS I WROTE BELOW…HUGS BONITA

ENOUGH IS ENOUGH ITS TIME TO TAKE A STAND
I HAVE SAT DOWN AND THOUGHT ABOUT THIS SO MUCH
WE NEED TO SAY YES TO GUN CONTROL WE MUST TAKE A STAND
THE LIVES OF THE INNOCENT ARE TAKEN IN VAIN
AND WE ALL FEEL THE SORROW,HEARBREAK AND PAIN
WE ASK OURSELVES HOW CAN THIS BE
I SAY ITS TIME FOR YOU AND FOR ME
TO STAND FOR A LAW WITH MORE CONTROL
WE WANT OUR CHILDREN TO LOVE AND TO HOLD
YOUVE TAKEN AWAY MANY INNOCENT LIVES
JUST WHAT MAKES U THINK U HAVE THE RIGHT
THIS HAS TO END ITS UP TO YOU AND ME
LET OUR VOICES BE HEARD FROM WITHIN OUR HEARTS
SAY YES TO GUN CONTROL LETS DO OUR PART
WE ALL HAVE A RIGHT TO LIVE DONT U SEE
WE HAVE TO DO SOMETHING ITS UP TO YOU AND ME
WE NEED TOUGHER LAWS AND TAKE RESPONSIBILITY
WRITTEN BY BONITA RAPTURE 777
DEC.19TH 2012


CLICKABLE IMAGE BELOW HUGS CHECK OUT SAVE A LIFE SAY YES TO GUN CONTROL IPHONE CASES HUGS