Chicago I - Artist Meet-up
Am just back from a fabulous week in the gorgeous and impressive city of Chicago. While there we had an inaugural (Chicago I) meet-up with some RB artists from the the city. As always it was tremendous to get together in person with RB artists and to hear concerns, give them stuff and get suggestions. We are looking forward to hosting more such events in future. Here is a photograph of the dinner taken by "Razorberries".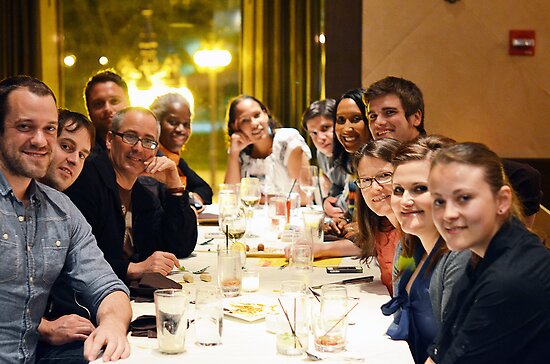 The attendees were
razorberries
AtomicRocket
nickv47
harebrained
timshumate
coradee
rocroy
Plus Peter, Lauriie and myself from RB.
While we are talking about Chicago, if you are fortunate enough to be there on a summer's day (or probably any day) visit the remarkable Millennium Park which among its many attractions contains, in my view, two of the most impressive pieces of public art of the last 50 years: Cloud Gate by Anish Kapoor and Crown Fountain by Jaume Plensa. Their greatness lies in a brilliance of execution, how they engage with their city and how people interact with them. Art on human scale and yet somehow transformative of this.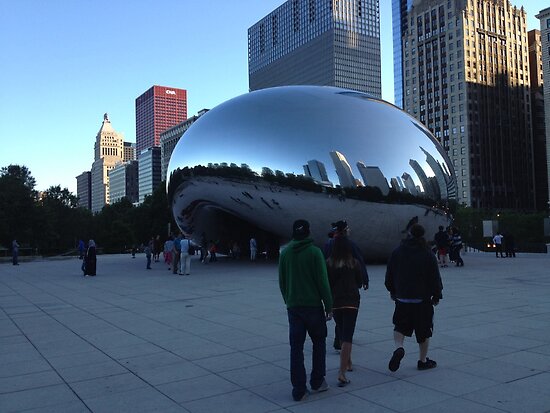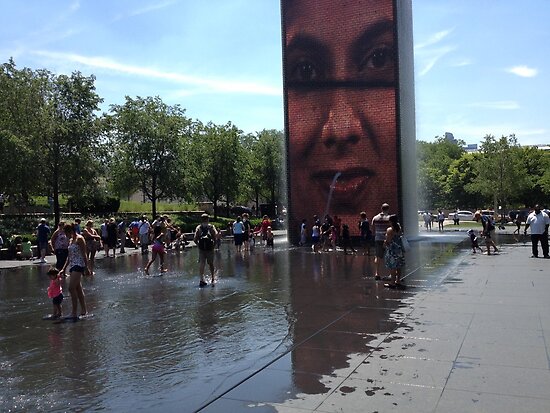 Finally, if you have got this far, my visit to Chicago was not all play – I was partly there to see our production facilities. So here is a picture of stickers coming off the line.