My very first RedBubble Homepage Feature
RedBubble Homepage Feature
---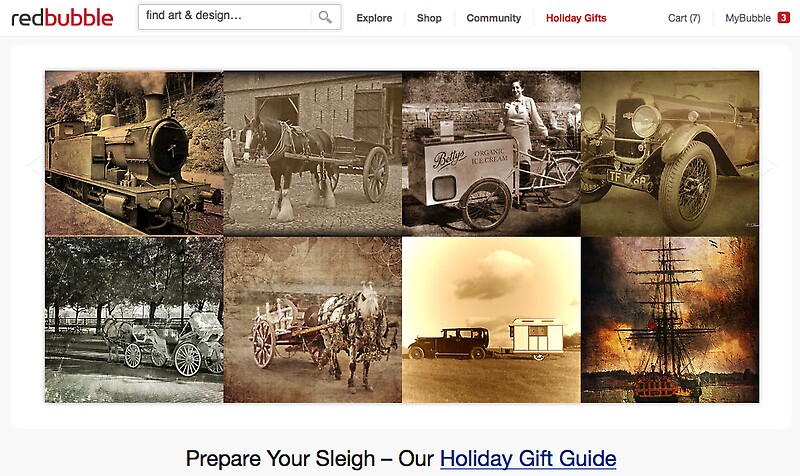 Transport of the Past – 11 December 2011
---
I can't describe the excitement I felt when friend and fellow RB Member Vickie Emms left a comment this morning on that image above congratulating me on my Homepage Feature.
Needless to say I had to go check for myself. And there it was, plain as day, right there on RedBubble's main page for all the world to see. It is a moment filled with elation that the whole world can see my image right there!
And it is a humbling moment when you realize that the whole world can see your image standing next to other (more ??) deserving works.
All eight images come from the group New to Vintage hosted by Irene Burdell, who, I believe, submitted the images to the Powers-that-be.
I thank Vickie for bringing it to my attention, Irene for including my image in the group and the Powers-that-be for featuring them on the homepage.
As some of my Aussie friends would say, I'm feeling pretty chuffed about now. <Big Grin>
- Gene