I am honored to be a part of the Melbourne & Victoria Group. I host and am a member of a few groups, but none has affected my life quite as profoundly as this one. Together as a group, we have seen collaborations, exhibitions, competitions, tutorials, classes and workshops, advice, social meet ups and the odd romance.
None of us have a lot of free time, or a lot of cash, but when we put our heads and hearts together the hardest projects become a pleasure to work on.
Melbourne Underwater Competition
Members used disposable underwater cameras to capture Melbourne from a different perspective. Winners walked away with a new digital camera and some family passes to the aquariaum. (FYI, getting prizes isn't difficult. For this competition I just sent off a nice emails to Kodak and Melbourne Aquarium)

photo by Michael Alesich
The BubleRelay
Several months ago we created a pack full of donated goodies including a digital camera, graphic journal and writing book and starting passing it around by hand – member to member. As each person gets the kit, they use the contents to add to the journals, take photos and make art. Each person is encouraged to add to the pack as it goes. This might be a slowly moving project, but it is special and inspiring for the people who share in it.
Archery Day
Paul got over 40 of us together for an archery day and BBQ lunch. It was a fantastic day out and despite the lack of cameras, we still got to do a lot of shooting.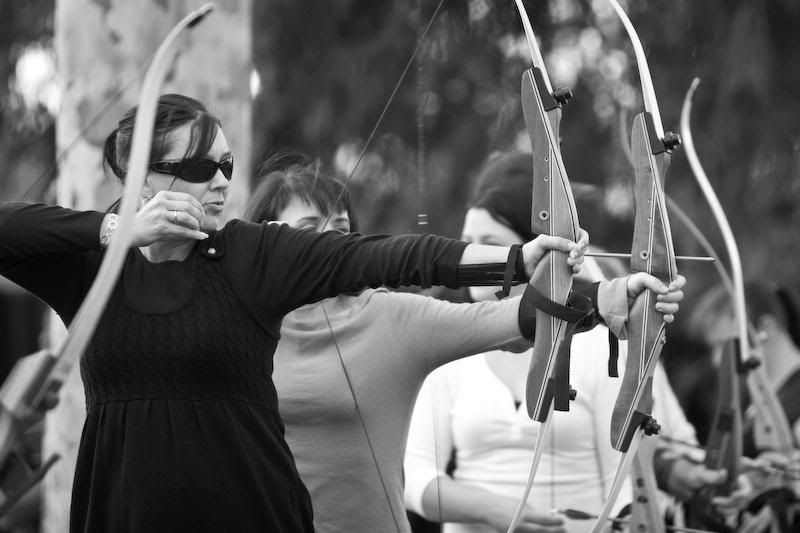 photo by Mark German
Writers' Meets
We have such talented writers in our group. And they are such a committed bunch who meet monthly for good wine, warm company, reading and writing. Bellmusker is the organisational queen and keeps these regular events interesting and welcoming for all.

photo by Bellmusker
Win an Exhibition
We are so lucky to have Mark from Brunswick Street Gallery who has kindly offered us a gallery space where we now curate a fortnightly exhibition of work as chosen by the group.
Bubble Walks
A collective of photographers keen to meet up once a month and do a walk through Melbourne taking photos and generally being merry. Adrian has taken some great initiative to get this idea going and now many of us are excitedly waiting the first one.
Lorne Weekender
A bunch of us packed our bags and headed out to Lorne for a relaxing weekend, photos of sunsets and good company. It was just what the doctor ordered!

Photo by James Price
Rialto Exhibiton
Paul worked some magic and scored us the Rialto Towers Main Plaza for our hugest exhibition yet. Over 40 bubblers had their work exhibited at this Melbourne landmark with over 5000 people passing daily. The whole excercize was planned over some after work coffees with a couple of days for setting up and packing up.
Aradale Asylum
In a couple of weeks, many of us will be driving out to Ararat to spend the weekend camping out at the closed down Aradale Asylum and making art. Melissa has been amazing, organising our access to this stunning location and ensuring everyone will be comfortable during their stay.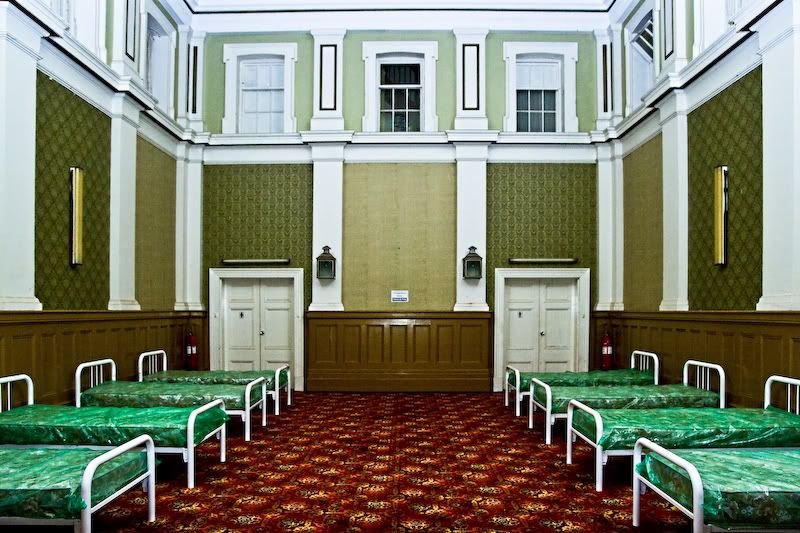 Photo by Mark German
Zoo Day
We thought, heck, lets got to the zoo. This was a great, relaxed family day to unwind and see some animals.
Melbourne & Victoria Group Book
The idea is simple, we pool our images and words together, make a book out of it and then all the contributors can purchase copies at cost price and resell it to make a profit. Everyone wins, and for those who are published, there are a bunch of other people who then have a very real financial incentive to get your work (along with theirs) 'out there.'
Many thanks to the hosting team: John, Michael, Melinda, Paul, Tim, Bellmusker and Mark, and to all you freaking fantastic people. You guys make it an absolute pleasure to log on every day.