Journey to the Waterfall Capital of Australia - Part 2
If you haven't caught Part 1 of our journey to the waterfall capital of Australia yet, read it here
Day Three
As planned, dawn on Day Three saw us back at Dangar Falls. I found the walkway down to the bottom, but shooting front-on was out of the question. Apart from the fog and the amount of water coming over the falls combining to kill off any detail or contrast, the spray was just too much. Once again, it was a case of adjusting expectations and wants to what was possible and needed. The fog had to be turned to an advantage.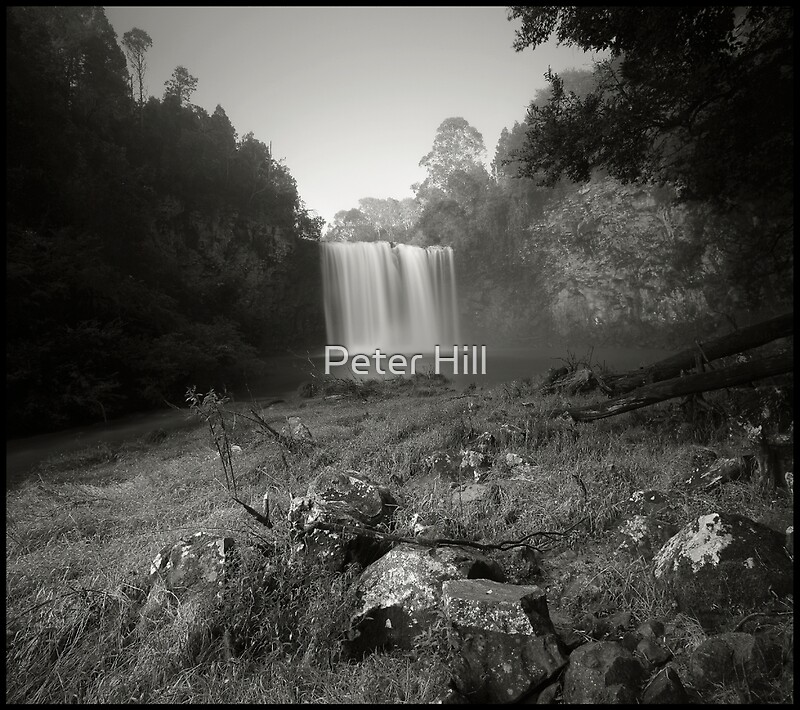 Fortunately, the walkway itself present opportunities. The next two shots were taken from the same spot, I just did a 180.
After lunch, we headed out onto Waterfall Way and west towards Armidale to do another reccy, this time of Wollomombi Falls and Ebor Falls. It was hot, muggy, and the light was way too bright, but we got some shots. The first shot is of Wollomombi Falls, taken from a lookout miles away (not a preferred option). There is a day trip down to the valley floor, and that is a plan for a future trip. The second and third shots are of Ebor Falls, and here I'd like to note a memo for the NPWS service: if you are going to spend hundreds of thousands of dollars herding all visitors onto viewing platforms, you can at least spend a penny more and trim just two trees next to the lower one. Please. I can point out which two quite easily. You can see them in the second shot. The third shot is "clear" only because I was leaning right over to get it.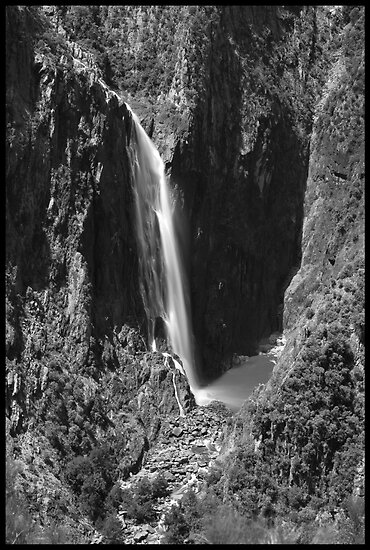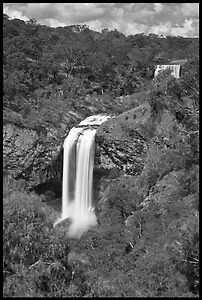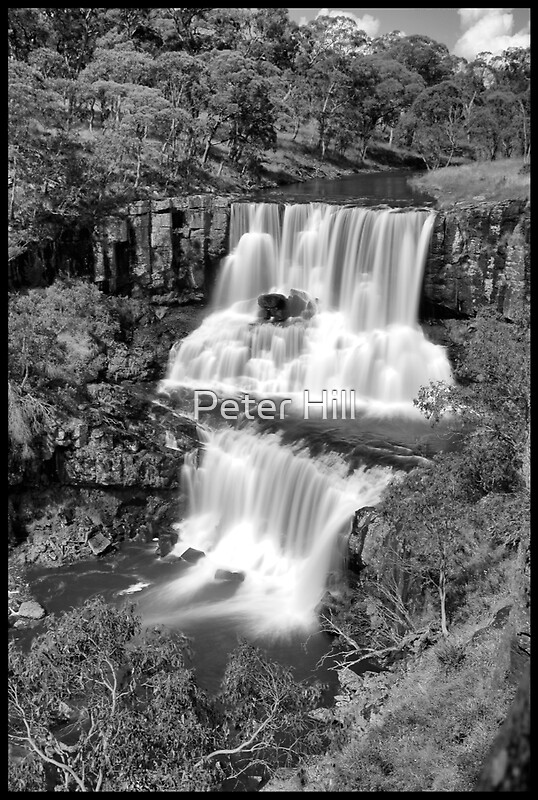 Back to our Hideaway and straight into the pool. And another cold Crownie. Later we headed off back to Dangar Falls in heavy mist to shoot the sunset, but again, shooting was difficult there. Wrong time of year too for the position of the setting of the sun, which was just above the falls to the right. I have more shots of Dangar Falls from this shoot with another rainbow, but how boring do they quickly get? Have a duotone instead.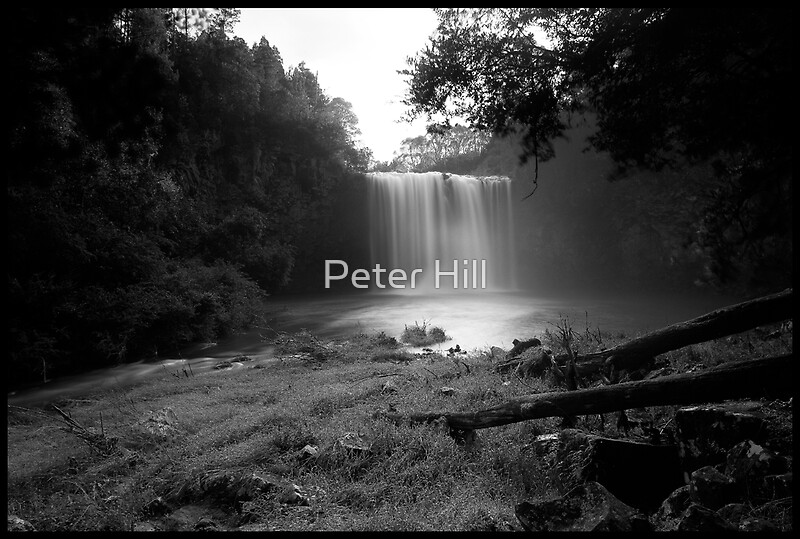 Matt had told me about a photographer guest of theirs who went back to Dangar Falls every day for 5 days straight. That was his entire trip. Hmmmm, I was beginning to understand why. But we wanted more. Later that night, over a nice Shiraz and in front of the log fire (I kid you not) we made our plan to hit Tristania Falls in the morning.
Day Four
We parked the car in Dorrigo National Park just before dawn and headed off down the valley again. Tanya wanted to briefly stop at Crystal Shower Falls on the way down, and in hindsight this was a good decision.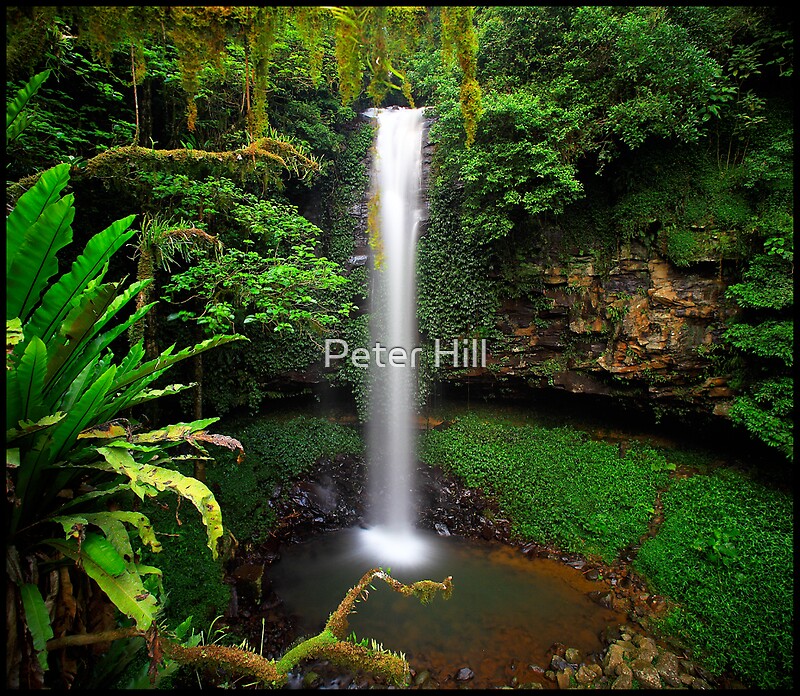 All up, Tristania Falls are a bit of a walk to get to, but we got there again and started shooting. Behind us, heavy fog was rolling up the escarpment. These falls not as photogenic as Crystal Shower and the shooting positions are confined to a walkway above the creek. But hey, we got there. We were the only people there, and it is simply a beautiful place to be.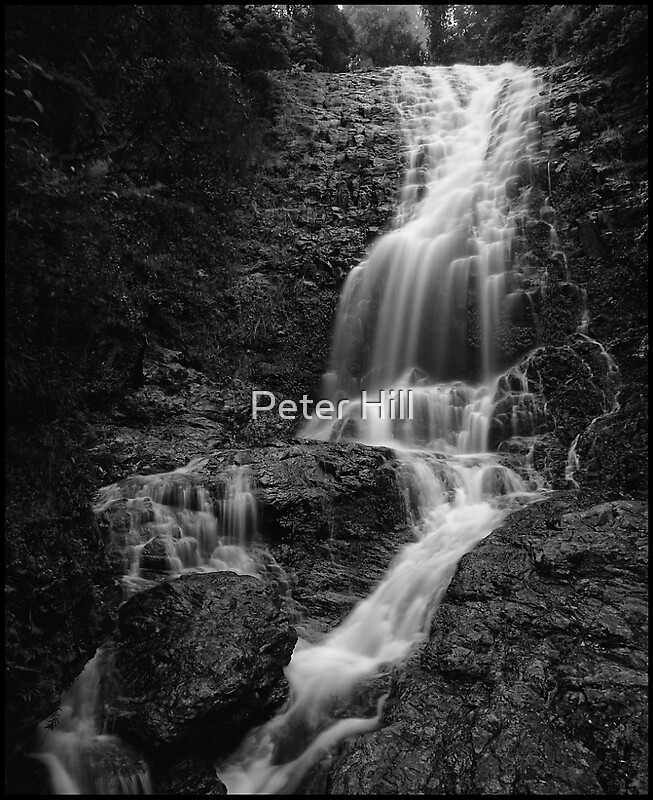 As with any walk DOWN, there is always UP at the end of the shoot. This time I interspersed the haul with some hand-held shots with the Tilt+Shift lenses. I can think of worse places to walk.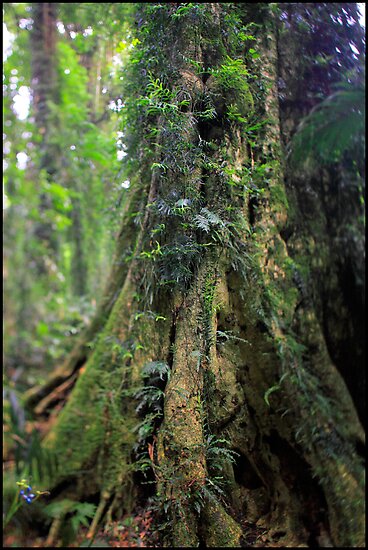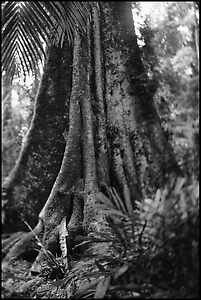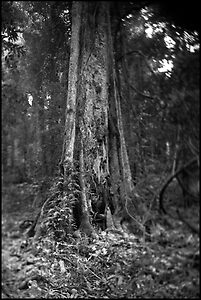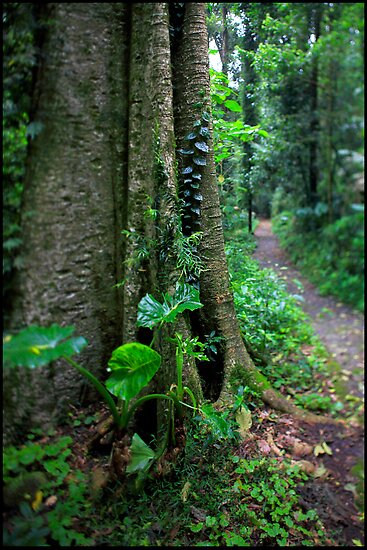 Back to our Hideaway in the afternoon, again covered in sweat, and … you guessed it ….. another swim and a Crownie. Life was good. And yes, we had the fire going again that night!
Read the third and final instalment of the tale of our adventure here