Solo Exhibition 2013 Preparations
Dear Bubble friends,
Hope you enjoy your Christmas Holidays!
I do too and meanwhile I'm working on my solo exhibition "Eye See The World" which will be from February the first 2013 till the 27th February 2013.
You are all invited!
My photographs will be displayed in the City Theatre of Kampen in the Netherlands.
Stadsgehoorzaal Kampen
Burgwal 84
8262 BA Kampen
The Netherlands
What can go wrong went wrong…so I do hope that part will be over in the New Year!
Trying not to panic….keeping myself focussed on trusting that everything will be all right and ready in time.
Wishing you all a very happy healthy and prosperous New Year!!
xx
Annet a.k.a. Patjila
Dutch interview on local news radio station Kampenonline.com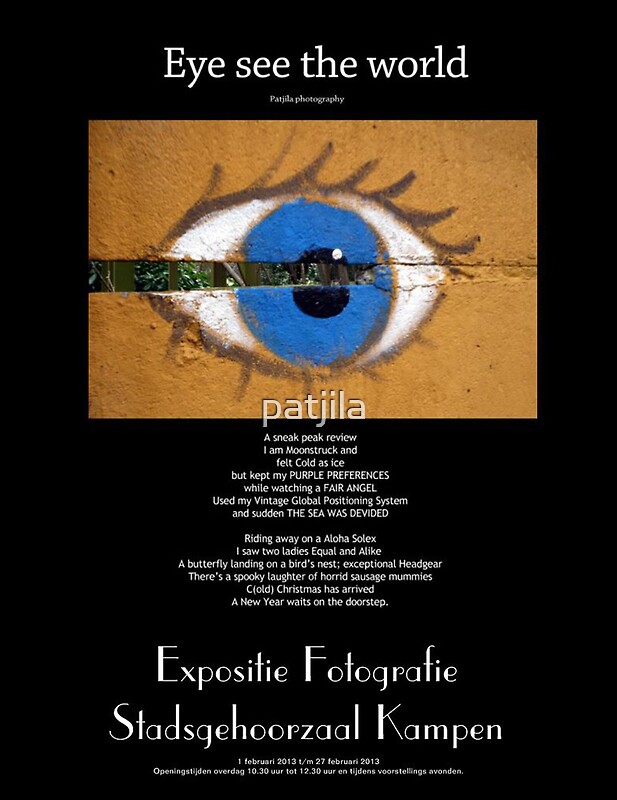 If………..if you want to visit please mail me and you will receive an invitation with the exact date of the opening by mail.