How Pouches and Tote Bags Organize my Desk...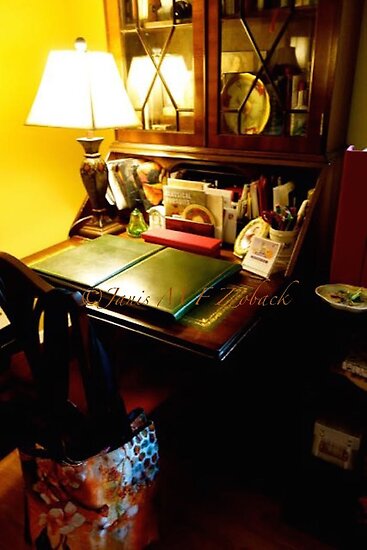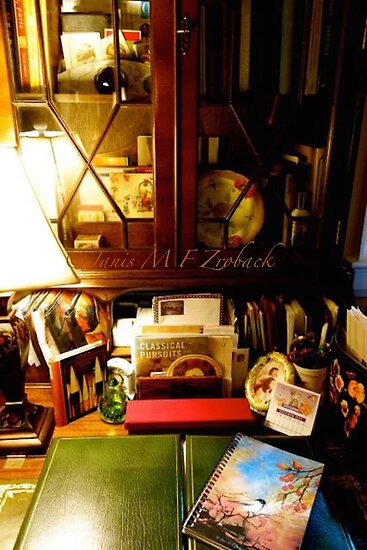 Ever wondered how else to use those wonderful pouches and bags in out RB galleries?…here are some of the ways I use mine.
This is my desk in a corner of my bedroom, where I sit doing those normally unpleasant tasks of paying bills, doing taxes etc…however the work is made much less onerous by two things…I can see the sky and my back garden and my pouches and bags keep me organized…
If you look to the left in the photos, you can see my pouches in the pigeon holes…in them I keep return address labels, seals, stamps, small notepads…on the right is another pouch where I store items that are waiting to either be filed or shredded…store receipts, paid bills etc….(my shredder is on the floor on the left side of the desk)..
On the leather desk blotter is one of my RB notebooks and hanging from the chair are a couple of tote bags, where I stick larger items that are going to be filed later on..
Of course both bags have a myriad of other uses…you could store things like pencils and pens in the pouches, cosmetics fit perfectly in them, and of course the large bags are great for holding books to be returned to library or simply to take along on a shopping trip…
I use them for all these things and more….on the computer desk in my studio the pouches are used for for a host of other things like holding packs of cds and dvds, hand cream, bull dog clips, sticky labels etc…using these great bags is only limited by your imagination..
By the way they along with everything else are on sale for today only….the sale ends at midnight…
http://www.redbubble.com/shop/janis+zroback+pou...
http://www.redbubble.com/shop/janis+zroback+tot...
Use the code MYSALE at checkout…