Sales, Italy and other stuff...
I've had two more card sales! It does feel wonderful when people like your work enough to want to buy it! Thank you to the lovely people who purchased my cards.
RUFFLES
This poppy seems to be my most popular image with 382 views! I'm just delighted.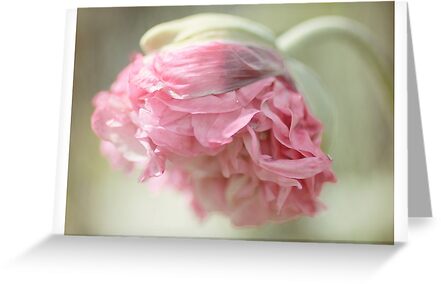 FORGET-ME-NOT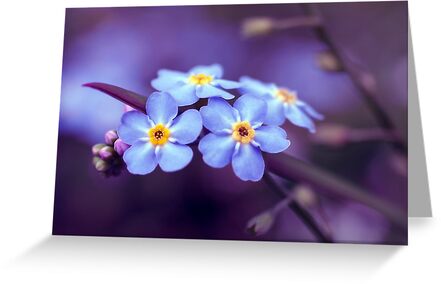 GOLDEN GERBERA made the top ten in the One Single Flower on Display challenge (The Power of an Image That is Not Too Busy).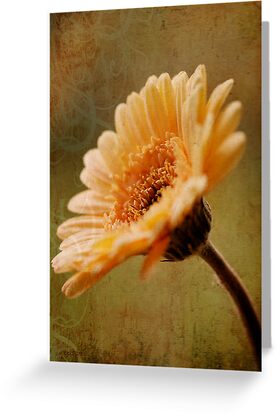 NOW, ITALY AND OTHER STUFF…
On 27 June this year my husband and I celebrated our Silver Wedding Anniversary. OMG I can't believe so much time has flown by, and I don't want to dwell on how old that actually makes me!!
Obviously, we couldn't let such a milestone go by unmarked. So we took the girls out of school and we went to Italy. I've always, always wanted to go Italy. And it didn't disappoint. I fell in love with it. We went to Rome for 4 nights (3 days), and Sorrento for the same amount of time. Both places were so different but wonderful. In Rome we did all our sightseeing on foot. I found leg muscles that I'd forgotten existed! We toured the Colosseum, Palatine Hill, went to the Trevi Fountain (and yes, we did throw in some coins), visited the Vatican Museum and the Cistine Chapel, and on our final day walked a VERY long distance to get to The Pantheon. Rome was just amazing. It's so busy and so fast. Mad drivers, the Italians are!! We quickly learnt that if we wanted to cross a road where there were no traffic lights, but a zebra crossing, you just had to go for it. Your heart is in your mouth I can tell you, but the traffic will stop, even if it is sneaking on to the crossing!
I think The Pantheon had to be my favourite place of them all, the Colosseum a close second. What I liked most about The Pantheon was its setting. It was tucked away in what I gather is one of the oldest parts of Rome. It is surrounded by a higgledy piggledy jumble of typically Italian buildings in a large square with a fountain in the middle. (There were many fountains in Rome!). We sat at a pavement cafe where they charged an exorbitant amount of Euros for our lunchtime snack, and I could have sat there all day just watching the world (and a million tourists!) go by.
Sadly, the amount of tourists at places of note made it hugely difficult to take photographs. In the end I resigned myself to holiday snaps cluttered with people I didn't know. There may be one or two photos that I might manage to salvage, and if I do, I shall post them here on RB.
Sorrento was a lovely quaint little place. We didn't do much in the way of sightseeing here – this part of our holiday was a chillout part where we promised the girls they could spend some time at the pool. Whenever we did venture out in Sorrento we went to the old part with very narrow streets, tall buildings, and a hive of activity with many gift and souvenir shops, little trattorias, fruit and veg stalls. We did have one sightseeing tour planned though whilst we were here and that was to visit Pompeii – we couldn't come this close and not go and see it. Wow! It was baking hot with very little shade so I'm afraid we wimped out and didn't tour the whole of Pompeii but we got the gist from what we did see. We would have loved to have gone to Herculaneum which I gather is better preserved and has a lot more shade, but sadly we decided to forgo that visit.
Mount Vesuvius is spectacular! I can honestly say I've never been that close to a volcano before, and there's always that little concern at the back of your mind about it deciding now would be a good time to blow. Certainly, on the last night I did have a nightmare about earthquakes and volcanoes erupting!
Only one thing marred our holiday but we decided c'est la vie and just let it go. This was a special holiday and we were not about to let anything spoil it. After our visit to Vatican City we decided to have a very late lunch at a pavement cafe/trattoria. We were chatting away and looking through the books that I'd bought from the Vatican, and then my husband realised that my camera bag complete with my beautiful luxury 100mm macro lens, a 300 mm telephoto lens and a point and shoot Fuji Finepix camera had gone. I still have my Camera as it was sitting on the table beside us. It could have been worse.
Anyway, we had a superb holiday and it will be something that will stay with us for a very long time, and maybe one day we'll go back.