Jack White's Table Scraps
Last Halloween Jack White's latest musical offering, The Dead Weather, were touring London. And being Americans and therefore enjoying All Hallows Eve more than most they did two quite exciting things. Firstly they reissued all the Thirdman Records 7"s on glow in the dark vinyl, limited to 100, and only available from St Leonard's Church in Shoreditch on that day. I queued for 6 hours on the pavement. Yes I did. I was about tenth in a queue of hundreds, but to show how even that proves little, there was a girl from Washington and a guy from LA who'd both flown over for the vinyl, who were in front of me. Madness, possibly.
The second exciting thing was a free gig they put on in the same church, free beer too. Lots of mentalists jumping on pews. A fair bit more queuing mind you, bit too dark for the Holga and all, but the digital worked alright.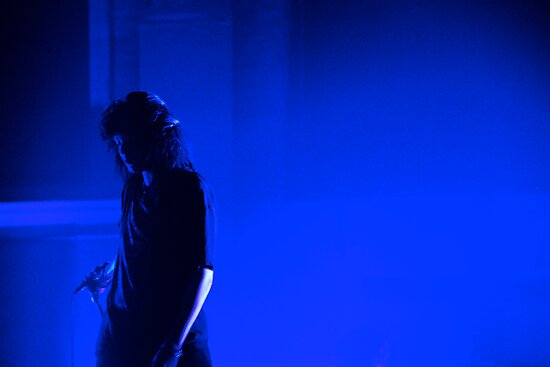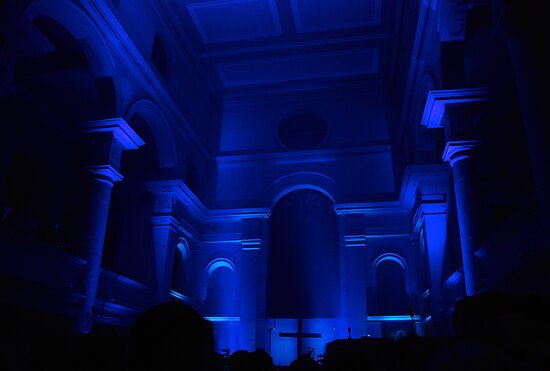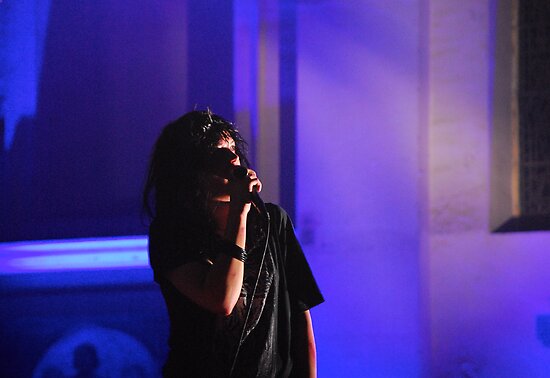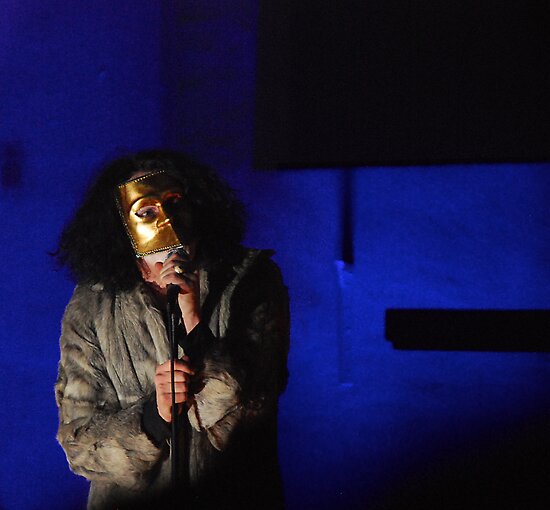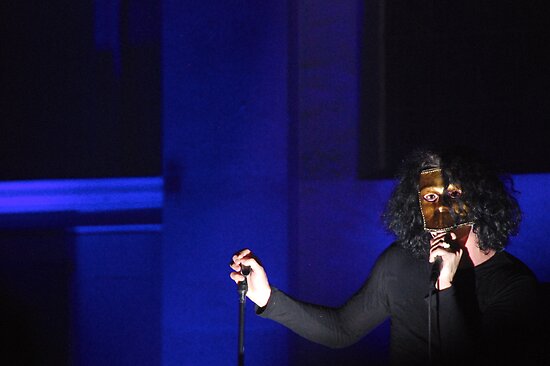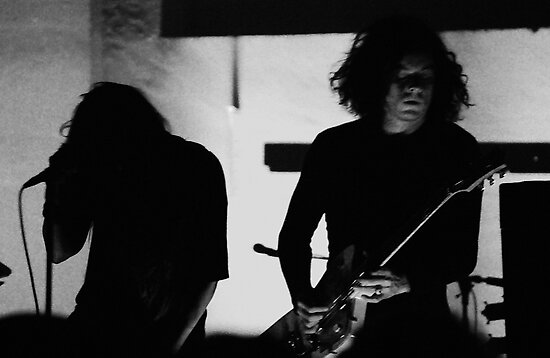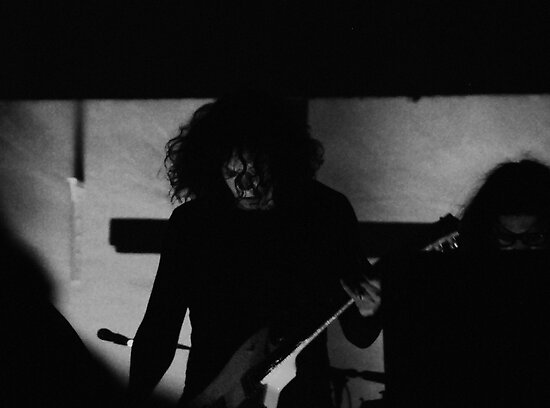 It's an odd way to spend one's weekend I'll grant, but you have to have a hobby you know. And it's better than slapping monkeys.
The store and the queue: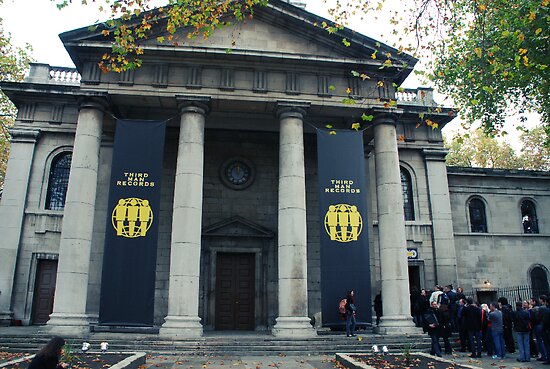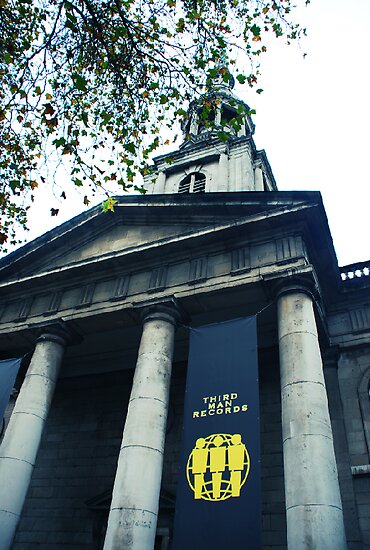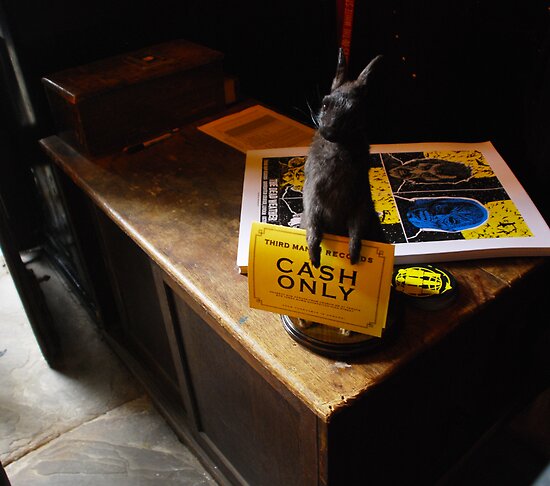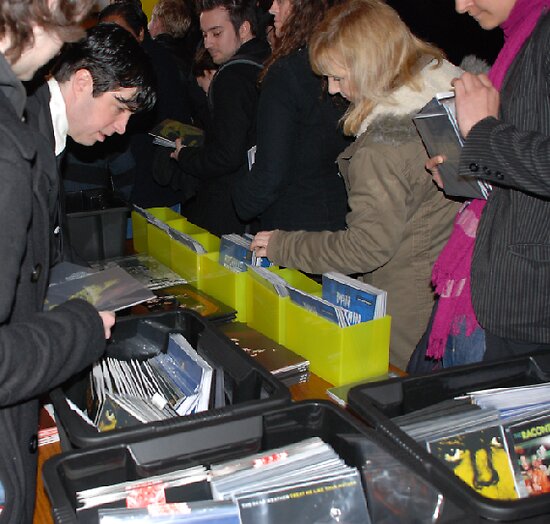 My Jack White related vinyl collection to date, and yes, those are 3" vinyl, and yes that is quite cool.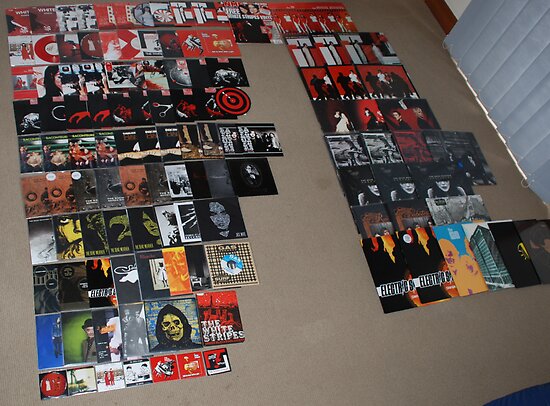 Bye.