Original Collage Art by Christina Rodriguez: Now For Sale
Peace is Skin Deep by Christina Rodriguez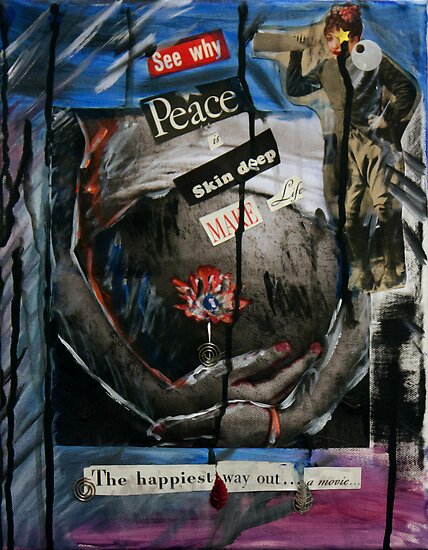 This is an original piece done with various assemblage, collage, and acrylic.
On stretched canvas, 11 × 14. Price is $230 this includes shipping and handling.
SERIOUSLY INTERESTED INDIVIDUALS CONTACT ME ONLY!
I have a policy which I adhere to. Please read:
I accept checks and money orders only. If you send a check, once it clears I will ship out the artwork through USPS Priority Mail. I do not offer pick up services. I will not have someone pick up the artwork.
This piece looks stunning in person and would make a great addition to any home or office. Please email me or text my cell at 347-237-8059, only if you are seriously interested in owning this stunning original piece of artwork.