Great Start to 2010 - A Sale and Two Features!!
After being a bit in the doldrums with my work- what a great boost to find this first day of a New Year I have sold a Large Framed Print of The Fleets In – Poole Dorset
So Happy with this- thanks a million to whoever has bought this- and really hope it looks good hanging on your wall- Enjoy!!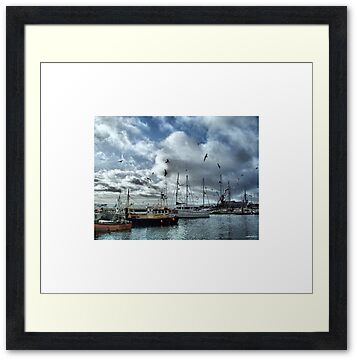 Also:
Very many thanks to the Hosts of the group 'The Woman Photographer' for featuring the same picture of 'The Fleets In' so appreciated!!
also:
Many thanks to the Hosts of 'Budget Photography' for featuring The World Turned Upside Down – really happy with this!!