Having posted a journal about my exhibition "A Stark Reality" I thought i would post a few pictures of the opening night. The night was really enjoyable with far more people turning up than we had anticipated with some old friends making surprise appearances. Both Mat (my fellow exhibitor) and I sold work on the night which was a huge bonus and I have subsequently had interest in other works and Mat has sold a number of framed prints.
My only previous experience of exhibiting was an open exhibition which was largely disappointing but this was a completely different experience. Whilst I won't pretend that it was the most professionally put together show, it was wonderful to be in control. Seven arts centre basically gave us the space and let us hang the paintings how we wanted both within the performance space and through the bar and this allowed us to position paintings that complimented one another.
I also met some fantastic people including other artists and have been asked to submit work to another exhibition in October and some potential collaborations which is very exciting and potentially gives a lot greater exposure.
I think one of the most interesting things that came out of the night was a conversation I had with a gentleman who has some experience of exhibiting and he was complimentary about what Mat and I had done but he said if he was to criticise anything it was that I had underpriced my work!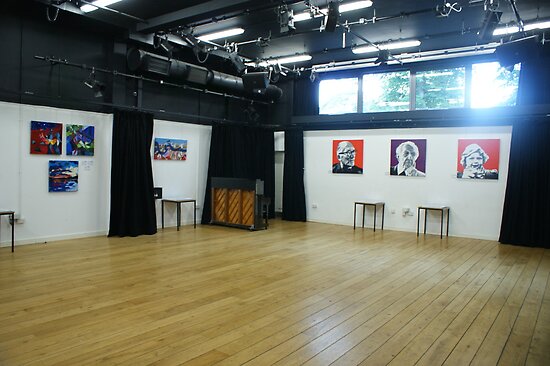 Setting up during the afternoon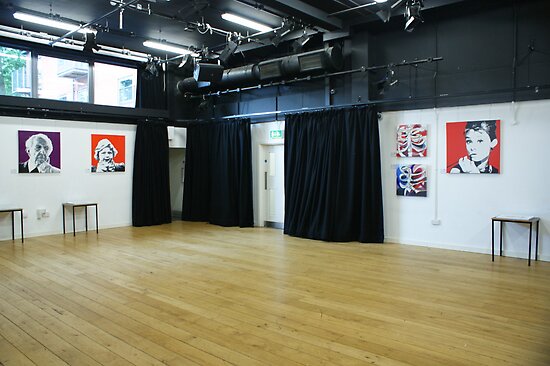 Decided to mix the paintings instead of hanging mine and Mat's paintings seperately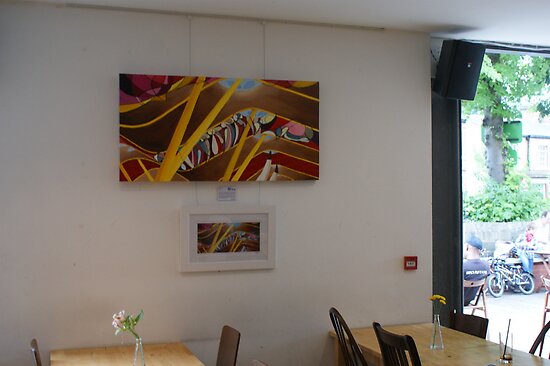 We also decided to sell framed prints as well which were a bit more affordable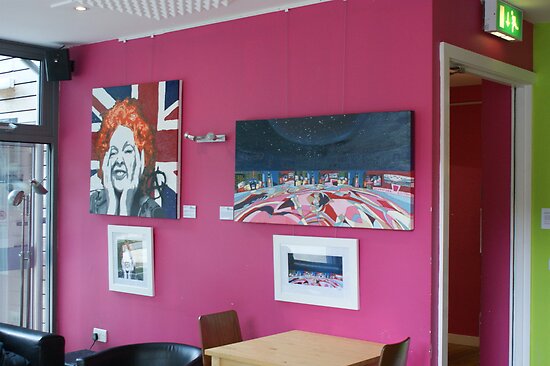 Thankfully my painting blended ok with the shocking pink walls in the bar!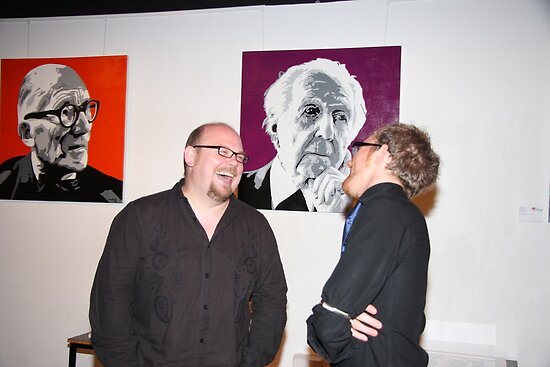 Mat and I trying to pretend there isn't a slightly drunk photographer pointing a camera at us and telling us to act casual whilst contemplating Mats paintings of Le Corbusier and Frank Lloyd Wright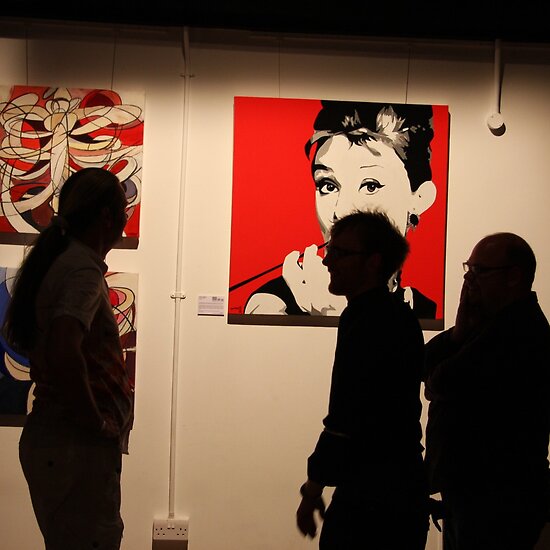 Audrey Hepburn next to my painting "caged" seemed a nice juxtaposition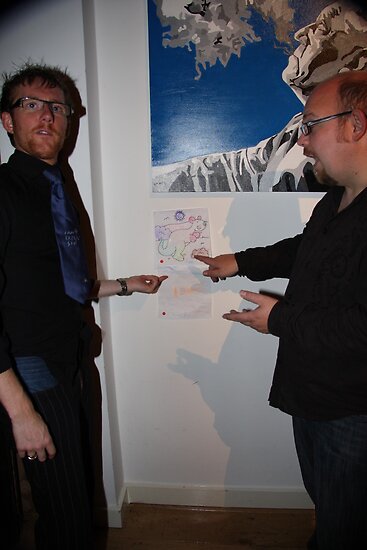 The definate star of the show, Mat's nephew's drawing of a kangaroo which was the first piece to sell on the night for the princely sum of £5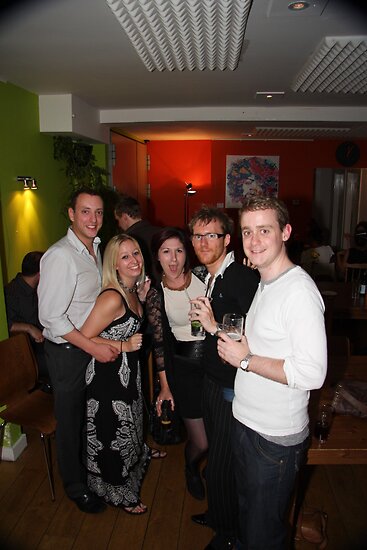 Some people drinking, having fun and definately not paying attention to the artwork.
Thanks everyone for sharing my exhibition experience and especially to those people who have helped me along the way with advice and encouragement.
Nathan