Art, bubblers, creativity - a 2009 ABC
Ten was okay for me
The baker's dozen (13)
Was a select list of such difficulty
So how about 26? An ABC acrostic?
That could be,
It just might be,
My favourite way yet…
To unveil what has inspired me!
Related links to consider from other bubblers
2009 from wigs
Top10 poems from Anthea Slade for 2009
Anyone who doesn't like being included in such things – please holler and I will remove accordingly! No offense taken either! Although I include some of the people from my baker's dozen, I have not repeated the poems in question. This one is intended to be a better representation of art, photos and poetry – like the way Wigs did hers – but of course it is so often about the words for me…Ah well, think it represents enough reflection on the year. Very soon it shall be wine o'clock methinks!
A is for alphabet Especially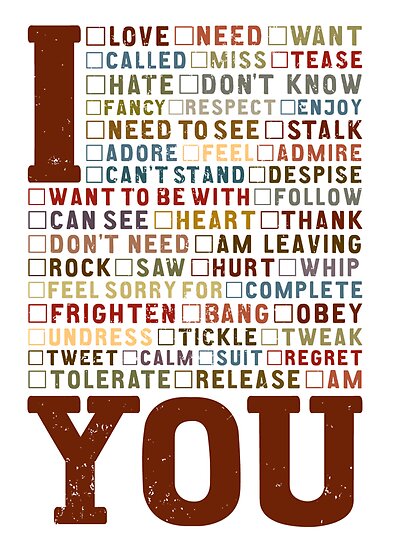 B is for Bellmusker
And her red notebook – we've not yet met in person, but I hope to be present in many of the evenings and afternoons which will feature in those beautiful pages throughout 2010
C is for caught out
Peter Macek superbly captured boy in the rain, Boston.
D is for dandelion
Wishes do come true is one of the nicest images I have visited in 2009 – thanks to Jenni77
E is for empty garden
This Elton John song is about John Lennon, so on the anniversary of his death, I went to see if anyone else had posted on it. In the usual synchronicity/serendipitous way, it led me to this powerful artwork from JenniferB aka Empty Garden
F is for fight club


One view of of I Am Jack's Medulla Oblongata and HamishBirkbeck entered my watchlist LOL – kudos
Honourable mention here for Rubyjo and her gorgeous Fight like a girl win like a woman photo too xoxox
G is for gorgeous
I know, one of the most comment adjectives I apply on the bubble – but please, peruse this photo and tell me it is untrue! A real friend is one who walks in when the rest of the world walks out. Hahaha, just noticed my comment to Leon Truong doesn't use gorgeous – went for awesome instead. Ah well, this photo fits my criteria perfectly, anyways xoxo
H is for heartbreak
Clipics, aka Kriss, can make me cry every time I look at this tortured image! No small feat given how much the man usually makes me laugh xoxo
I is for Icarus
JW Southwick captured one of my favourite images of sunset, which I found after writing about over-reaching in Icarus
J is for joy
I either love the photo above – so cute! – or the more biased offering of my nephew, in one entited Birthday Joy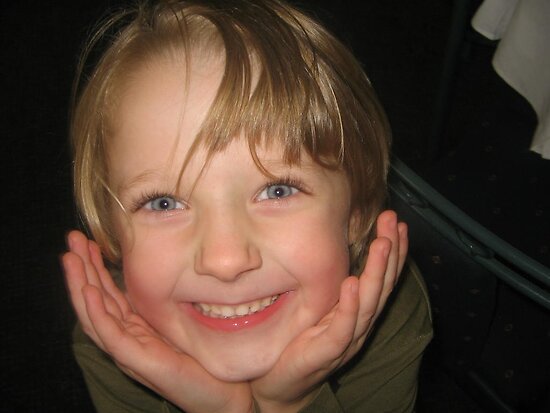 K is for kisses
And I love the kisses of sisters more so than any other – thanks Monkeyfoto
L is for leap
Jessica Tremp lifts my spirits every time I look at this gorgeous image
M is for Music Inspired Art
This is such a wonderful group to be involved in when music is such an inspiration to so many! Visit its pages and see so many beautiful images and songs. I was only featured once for a poem in 2009, but felt very privileged and honoured, Wormhole Journey
N is for natural wonders!
There are so many people who capture and draw beautiful trees, landscapes – but this one made me really excited to be taken back to Edward Scissorhands! Thank you Scott. Close second, because I am reading Call of the Wild to my niece and nephew is Aila
O is for ode to the broken. This is a wonderful poem from the lovely Christie Moses, that then led to a synchronicity exercise from me xoxo
P is for photographic encouragement
Before anyone thinks I am looking for false validation, please know – I am not. But I have been touched by anyone even bothering to glimpse some of the little things I've shared this year. I have just 36 photos, which have attracted 963 views and a lot of comments besides! I just wanted to share my favourite here in this positive, happy, shiny space – although it is a blurry sunset from a mobile phone, the fact TraceyMac liked it makes me love it xoxo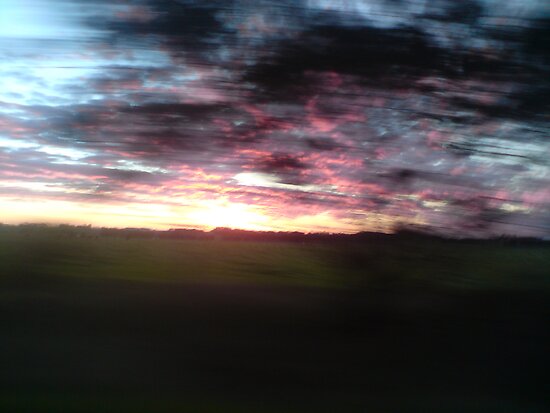 Q is for quiet
I have been privileged to share some words with Photo57 aka David in relation to his stunning image, entitled It was quiet, it was calm, it was magnificent

R is for rejuvenation
I wrote this poem for Lisa Jewell, in response to her comment on this poem by Ambient, which made me think of this lovely willow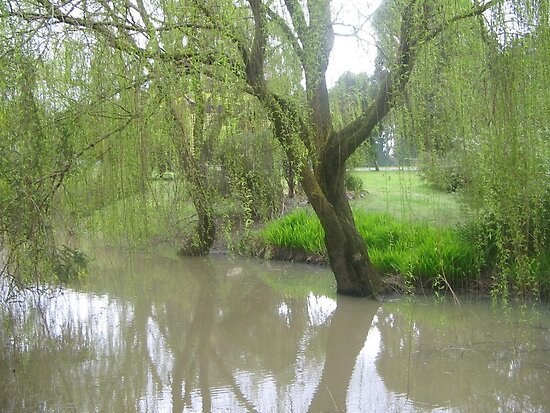 S is for the sweet smell of a shoulder
This is captured by Luisa in Fatherhood is more than just a word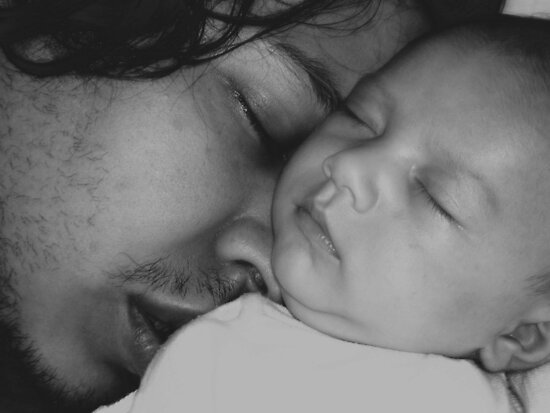 T is for Tori Amos
There are many people who relate to this most beautiful artist. The two for me she evokes are Sarah O'Rourke – especially What if I'm a mermaid – and ArcadiaTempest because she too is so rich with imagery, vibrant, unique, wonderful – which I elaborate on here LOL
U is for unique
This collaboration between two of the most beautiful bubblers I know touches me whenever I need reminding that we all can be unique – and should be celebrated for it! The I AM lines from Cassidy JK next to the beautiful photo by ShadowDancer aka PattyJo never fails to move me. Her laughter rocked through the air like sparks of electricity – oh yes, if only every day could feel like this!!!
V is for Victory
One of the earliest paintings I faved this year is called Strength, hope and beauty. Janne Kearney made me feel so intrigued by the woman triumphing from a horrendous masectomy by being tattooed and taking great pride in herself. Bravo!
W is for waterfront
Jane Keats has captured a sublime sunset – I love it! Geelong is a wonderful location to visit in Victoria.
XYZ is for Fractal XYZ
I'd never heard of fractal art until I stumbled across it on RB. This is a gorgeous example of it by Lyle Hatch
Love and laughter xoxo