Buyers' Booth - Here Kitty Kitty

Having spent the day helping the missus rearrange the furniture, I'm content to sit in my favourite lounger which now occupies the garage. In fact, I'm keeping a low profile before I'm urged inside to help with the tedious chore of bathing the neighbor's (cat /kitty/pussy).
I'm not much fond of the testy handmuffs myself and have many wounds to show for my encounters with these devil beasts, but Olga here seems to have a remarkably calm kitty. She also appears to have levitated her head onto the back of the couch. This is remarkable. If only I could detach my own. Especially when it's weighted down with gin.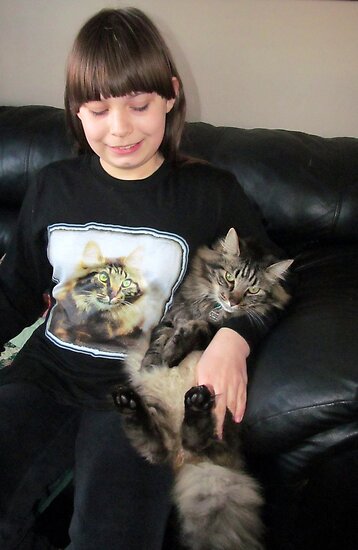 Make sure you post your photos to the Buyers' Booth, because I might give you a fancy financial prize.
Regards,
Mr Baxter€" 'Superintendent of Spotting Good Pictorial Efforts'