Buyers' Booth - December Winners (just a tad late...)

I was going to come up with some plausible excuse for my shameful absence from the Buyers' Booth, but I'm afraid my imagination kept running away with me. I came up with escaped animals from the zoo and an encounter with an angry rhino; an emergency trip into outer space to save the earth from an asteroid; and being frozen in a cryogenics chamber. Then I realised I was just watching way too much late night TV and bad movies.
So my apologies for deserting you, my faithful Buyers' Booth friends, I have no excuse but the hustle and bustle of the holiday season. Wow, did my sticky tape skills ever come in handy this year! But I am back now, and have the long overdue winners of the December Buyers' Booth to announce.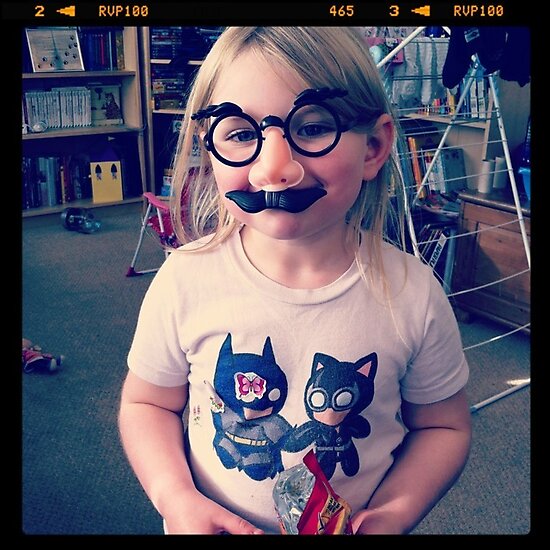 A master of disguise! Who could it be? All I know is that with great eyebrows comes great power.
Thanks for sharing this fantastic pic felinedream.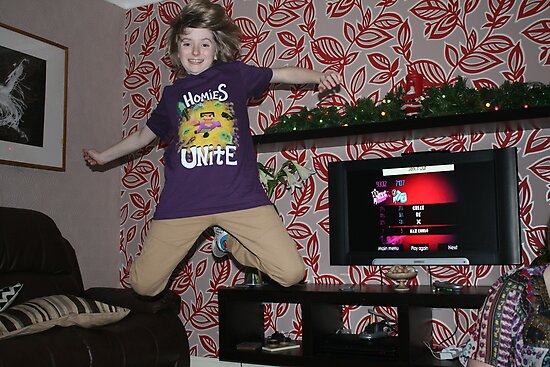 You get an A for effort F3Way. You've gained some serious air with that move of yours. Plus I'm intrigued by the wallpaper behind you, it's almost hypnotic.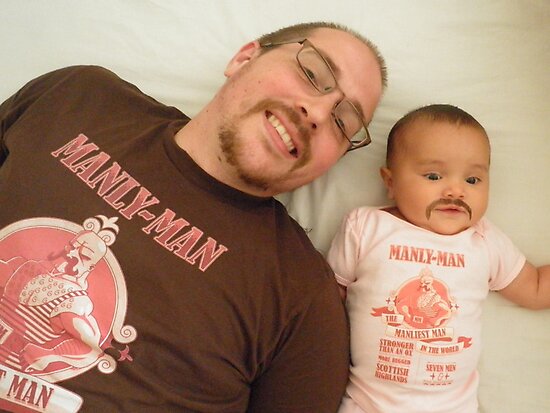 You all know my great weakness for cute baby shots, but a baby with an awesome mo and a 'manly-man' shirt, well, what more do I need to say?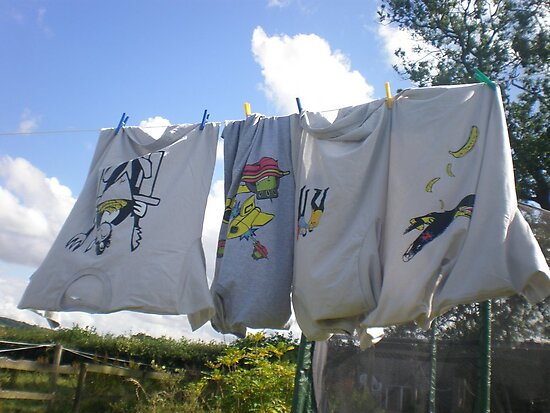 I like to think of this one as 'outdoor art installation'. Coming soon to a backyard near you …
Thanks everyone for your great Buyers' Booth snaps, I'll be posting the January winners shortly.
Make sure you post your photos to the Buyers' Booth, because I might give you a fancy financial prize.
Regards,
Mr Baxter – Superintendent of Spotting Good Pictorial Efforts