thank you Lois for sharing the loss of our dear friend Sean
We've lost Sean Jansen
September 06, 2012
I'm so sorry … but I have some really sad news, everyone. Those of you who have been with me since the good old days, when RedBubble was THE place to be, will remember the kind and gentle soul of Sean Jansen .
You may know that he has been fighting illness for quite some time …
Here is a portion of the email I've just received from his dear friend, Liane Pinel …
" … we have lost Sean Jansen. He passed away from complications due to illness on Sept 3rd at 3:25pm peacefully. His memorial service is on Saturday Sept 8th at 10am at Fosters Funeral Home in Calgary on 4th Street. I have posted a note on Red Bubble. and here as well. Please help me spread the word to his online friends. His family has requested that his art all be pulled offline asap…I am in the process now."
So hard to believe … we only talked 18 days ago when he was telling me about a surgery … a risky surgery …
Sean, I only wish I could stand among your friends and family and admirers on Saturday to say goodbye.
… you will be missed … I'm so sorry …
---
Oh Lois, I just was going to write him…oh such good friend he was ..awwh.l.thank youi,,,I talked to him about the same time…Lois..and I told him about my health and the two us would pray for each. other and .I just told my husband and I can't stop crying..he has gone thru so much..Oh God, may he rest in peace..thank you Lois..here are my last words from him.
Hi sherri
so sorry to here of your troubles. I inow just how u feel. I know i spend a lot time thinking. Being here in the hosp is driving me crazy lol. My prayers also go out to u. I know its hard to stay possitive but i try my best. I hope u do the same
will talk to you more later as well
Hugz
Sean
may God Rest your soul Dear Sean…and to the family and his daughters…oh how sad..
From my family to your family Sean…he was a wonderful person and soul and was loved by many here on redbubble..Sherri and Family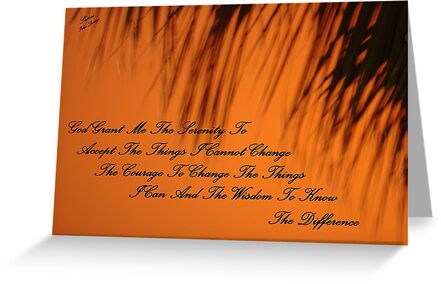 I gave this card to Sean…Well Sean, God it changed it for you so you don't have to be in pain anymore…