The AddOn exhibition, one of the core events of the HeadOn Photo Festival 2013 in Sydney.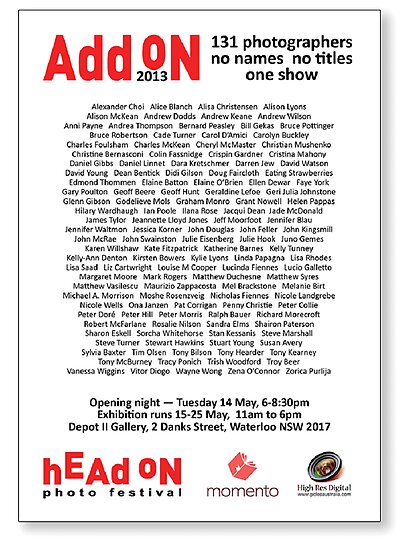 It is such an honor to be a part of this awesome festival, with many talented photographers and brilliant shows & events on offer in Sydney throughout May/June & onwards……


(Gallery photo courtesy of Charles McKean)
Please find attached the official invite to the opening night for AddOn 2013, at the Depot Gallery, Waterloo, Sydney.


https://headon.com.au/event/add-2013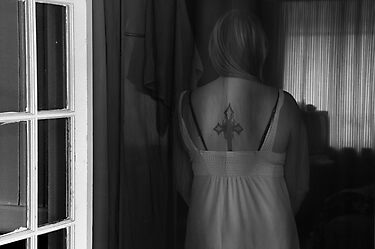 "veil" photography by Michael A. Morrison
http://www.redbubble.com/people/mikey/works/101...
If your in town, please come along and view this innovative photographic exhibition, with a wide range of eclectic works…………………………..
Blog post of opening night by Ian Poole:
http://poolefoto.wordpress.com/2013/05/15/131-a...
Special thank you to Charles McKean.
Have an INspired day*
Michael : )