Hi all!…
Just a quick post to say that I'm involved in a fantastic photography Workshop at the very beginning of March near Richmond in NSW.
Most of the information is on this flyer, but if you'd like further information or a Registration Form, please email camerallyau@gmail.com or call Barbara on 0407 015 456
I'm really looking forward to this!!
---
Please note that REGISTRATIONS CLOSE in 2 weeks – Jan 31st!**
Further details below…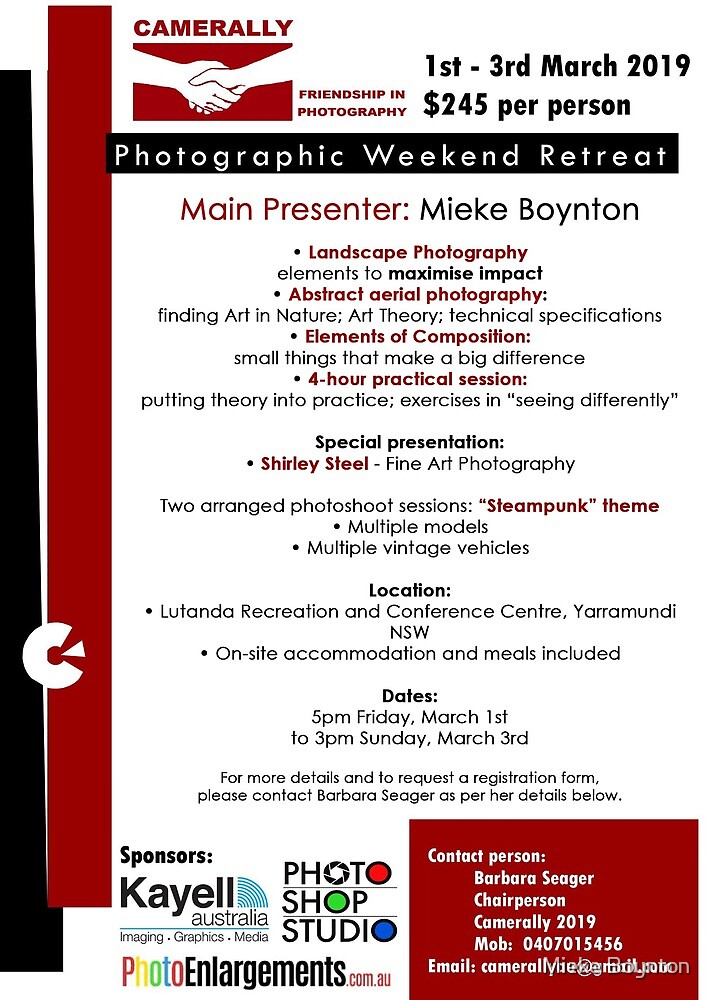 Camerally is a photography weekend of image-making, lectures, presentations, competitions, camaraderie & fun.
Camerally was formed in 1952 when photographers would gather at the YMCA Camp at Yarramundi, NSW. Since 2012 it has been held at the Lutanda Recreation and Conference Centre, Yarramundi, NSW
This year, Camerally will be held from 1/03/19 until 3/03/19 an