22 Seconds... Twenty-Two glimpses into my wonderful, chaotic, joy-filled life.
I have no idea why, but I got it into my head to do a (sort of) documentary style record of just one day of my life. Of course, as each image takes less than a second, just a click of a button, this is only 22 seconds of the day (at the most.) The other 86 378 seconds of my day were crammed with enough little details to fill a book… but I will spare you.
In bed this morning… multi-tasking before 7:30 am.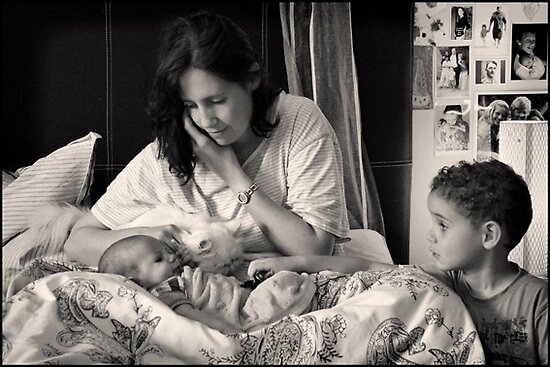 On the phone, holding the baby, dealing with the three-year old and enjoying the cat, George, who always comes for his morning cuddles.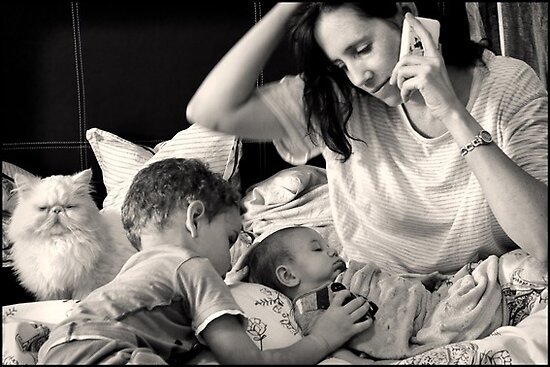 Reilly adores his baby brother and generally can't keep his hands off him. : )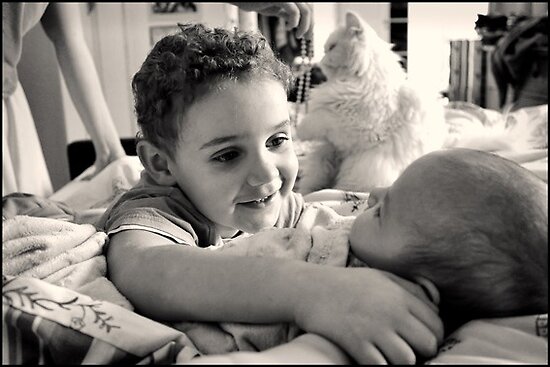 George is, as always, just plain cute. Here, Perrin (16) is playing with him.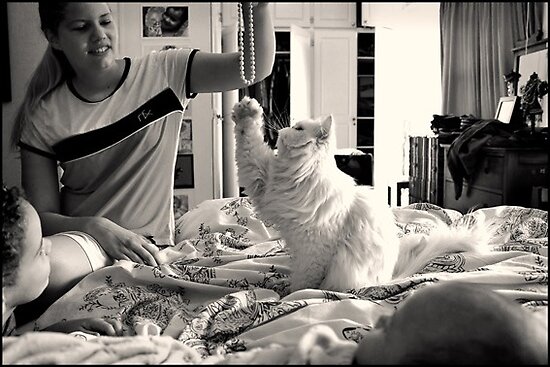 Perrin working on her design for a commercial kitchen, before she heads off to chef school for the day. Josh (16) in the background, working on something or other online.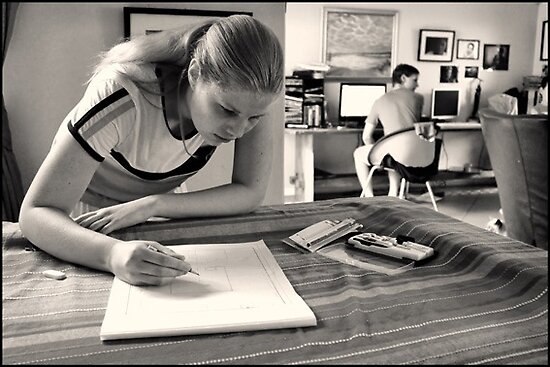 Paint!! Yay!! Reilly (3), Hudson (6) and Mila (4) work on their newest artistic creations… budding little artists, they are.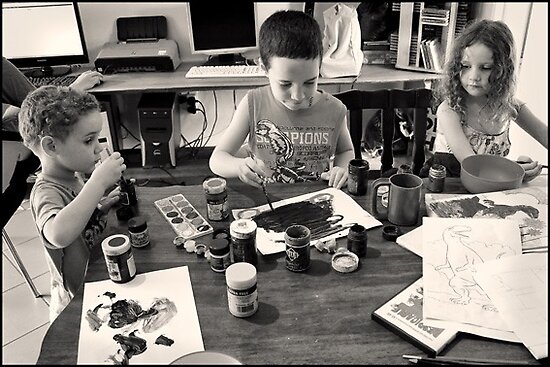 It rained last night, and we all know what puddles are for…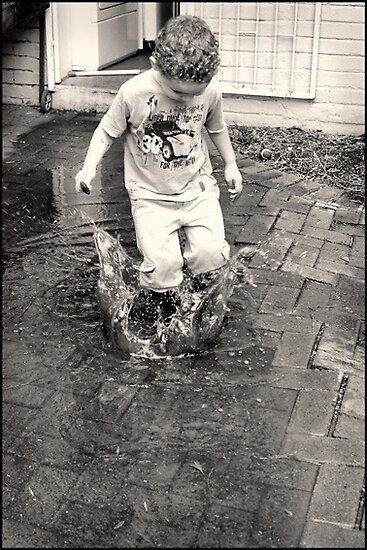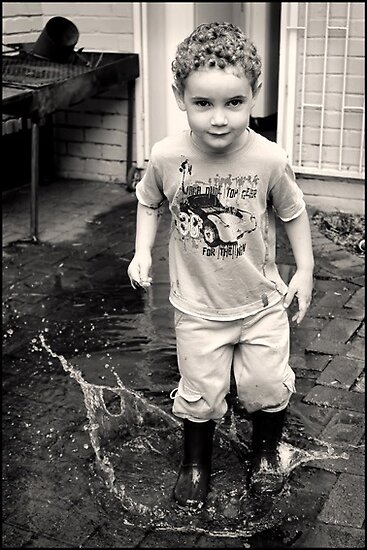 Josh and Johnny (14) work on their schoolwork, Somerset Rose keeps them company. (She loves geometry…lol.)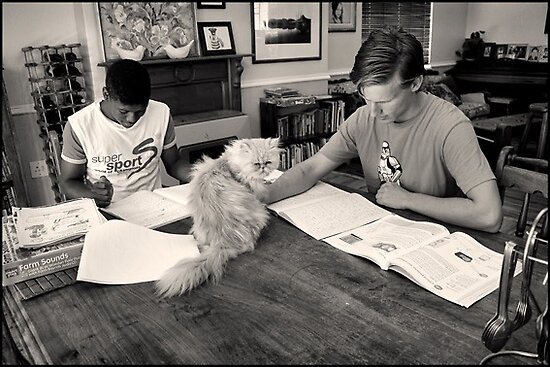 Cake is a daily occurrence in our house. Tane (10), Mila (4) and Grace (8) make cupcakes for an online baking challenge.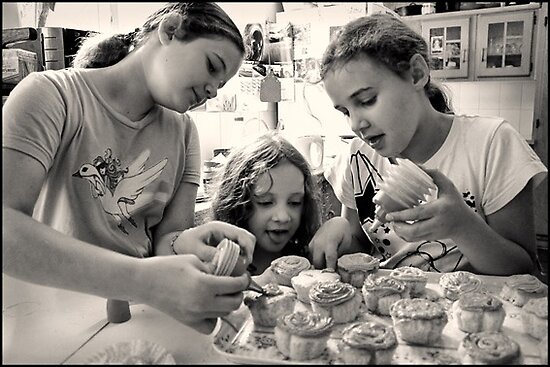 Plenty of stealing going on, big brothers with sticky fingers!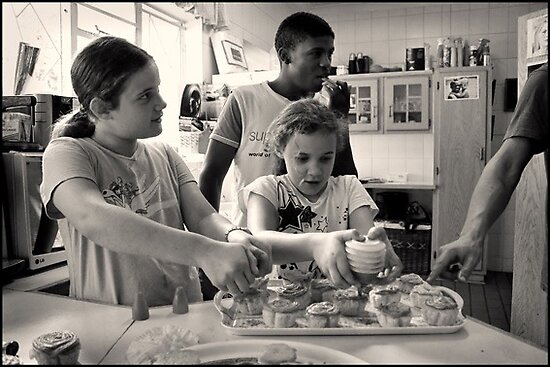 The finished product.
Story time. Everybody gets to choose a book.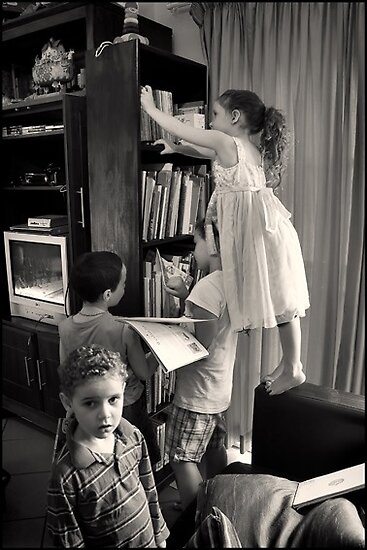 Tricky, with the baby. Sometimes we manage, sometimes not.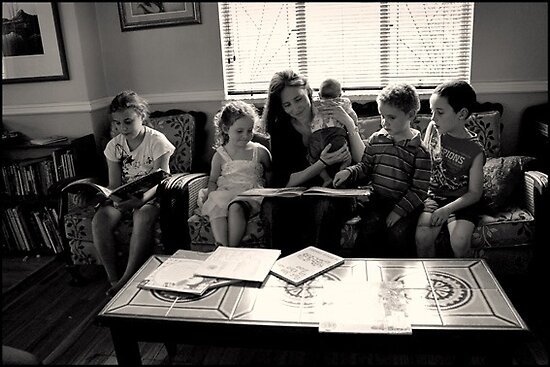 Baby has to be changed sometime. Mila is 'helping' : )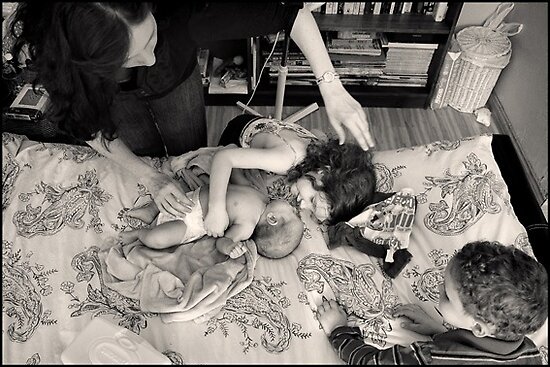 Levi – ten weeks old. The newest star in the show. Chubby, isn't he?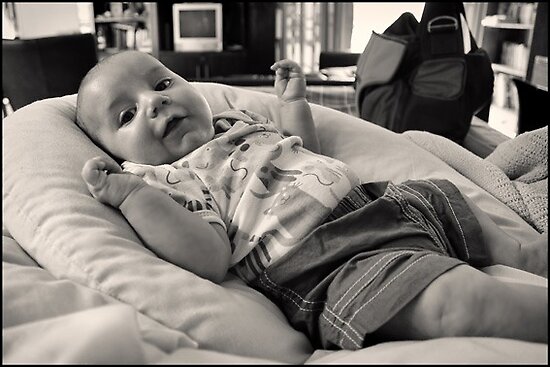 Everybody loves the trampoline, I don't know what we'd do without it. It is also my only form of exercise, but it's brilliant. Seriously, google it – it is the best form of exercise on the planet. (And grows strong and clever kids.)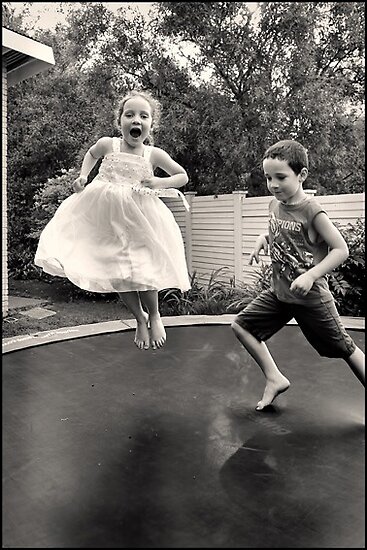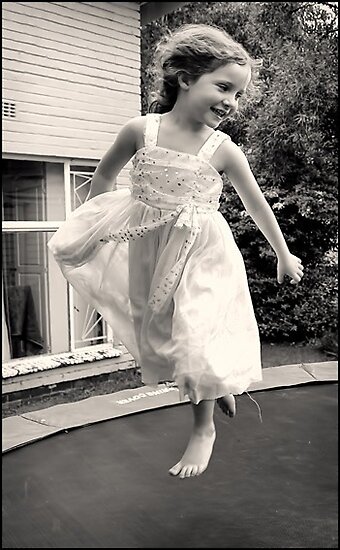 Joshua is both a serious reader and a brilliant baby-sitter. In fact, there is NOWHERE Levi would rather sleep than on Joshua's chest. Very tricky at 3am, when Levi is stuck with me!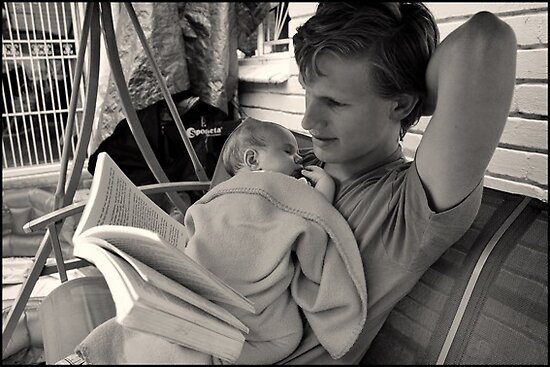 The ever patient George, in the arms of Reilly (3). Persians are the most amazing cats, nothing ever seems to phase them, they are just SO affectionate and loving. (Don't worry, George got away unharmed.)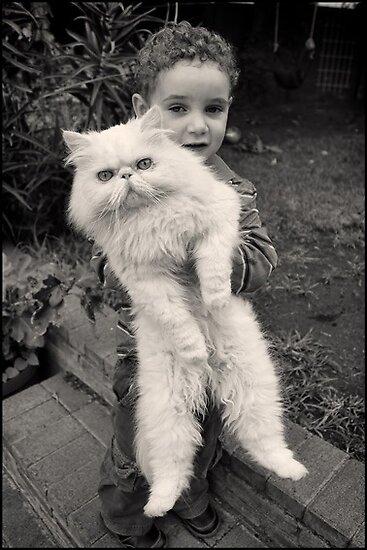 Here is Belle, with Tane. Somehow the dogs managed to escape all the snapshotting going on today, but a day wouldn't be complete without at least one of them being included! As usual, George and Somerset Rose are lazing around close to the action.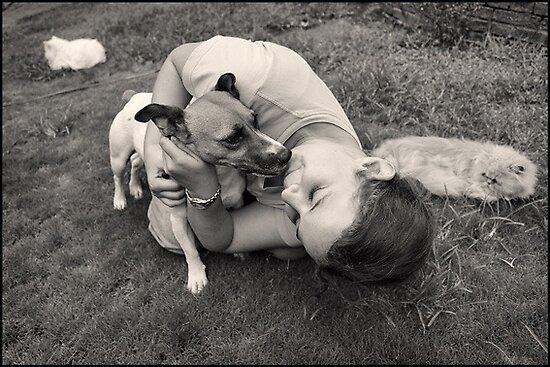 Finally!! Bathtime! I will spare you supper and the clean up afterwards… I think this is quite enough!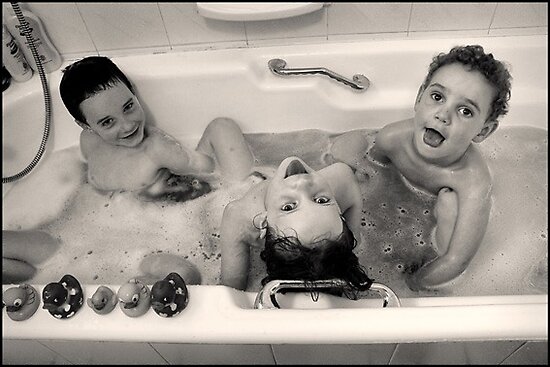 So there you go, me, my children, my messy messy house… a behind the scenes glimpse into the life of a would-be-artist-stay-at-home-mom. : )
P.S. For those of you who are wondering where Jacob (18) is, he is currently living and working in Lesotho, he comes home for weekends sometimes and holidays, too. We all really miss him and when he does come home, he ends up walking around the whole weekend with three or four little ones hanging off him all the time. They love him so much!