Well, Brisbane finally took the plunge and we had our first meet where people actually attended!! The lovely Helen (LittleHelen) arrived at my house at 10am Sunday morning to me still in my pyjamas, so naturally I put her to work in my kitchen :p It rained most of the morning and we were a little disheartened as our meet was a picnic in the Brisbane Botanical Gardens! Luckily by the time we'd driven to Brisbane from the Gold Coast the skies were blue and it was hot and sunny! Helen and I put our balloons up and set up our table just as the first Brisbanite arrived! It was a fun, relaxed, enjoyable afternoon and it was wonderful to finally meet some Brisbane artists.Here's a few pictures from the day!
(Jack01 aka Collie also came with her husband Peter and brother Kev but they unfortunately had to leave before I broke my camera out)
drec (Derek) says: always Coca Cola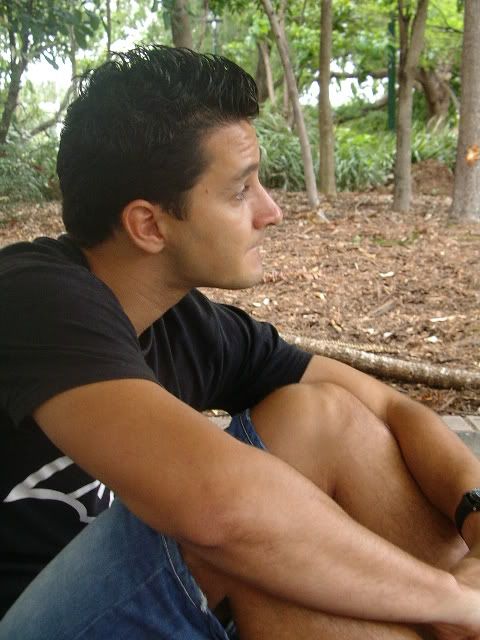 GabrielK listening intently to some profound and philosophical conversation no doubt. (and can I just say these photos don't do him justice! Really beautiful guy! Romanian and something else if I remember correctly lol)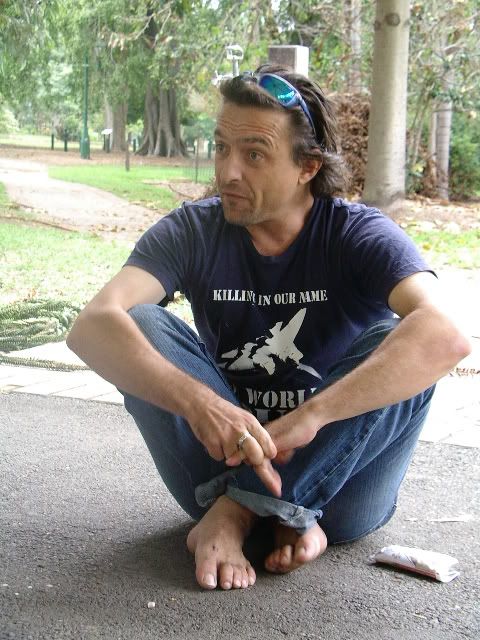 Drec (Derek) tries to come to terms with Kathleen's psychic powers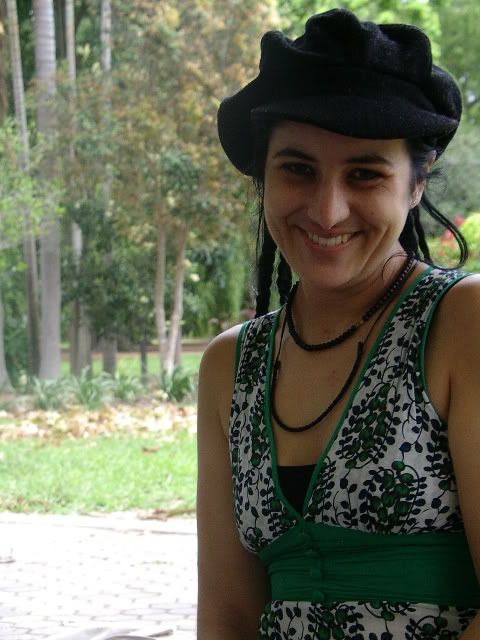 Kathleen does her best "no really i'm sweet and innocent" face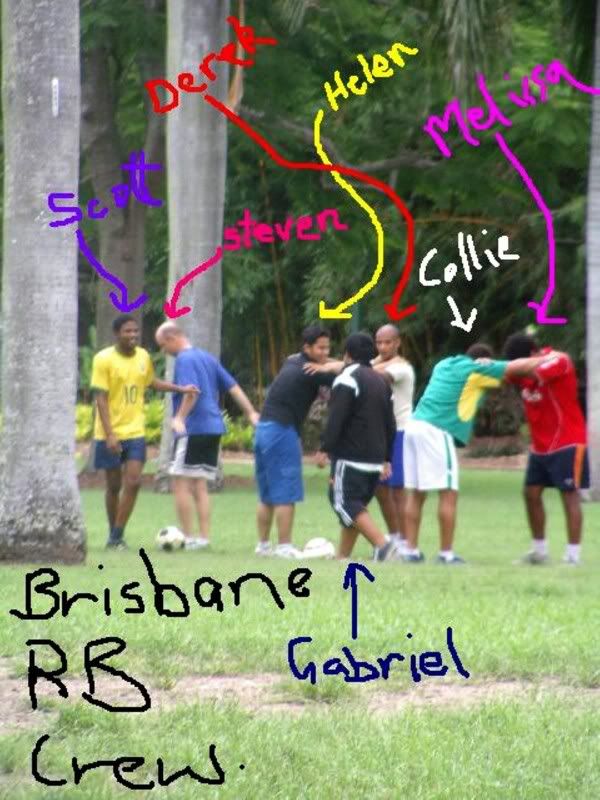 That infamous soccer game!
GabrielK pretending he doesn't know i'm taking (another) picture of him
Scott Robinson charges his solar panel for the long walk home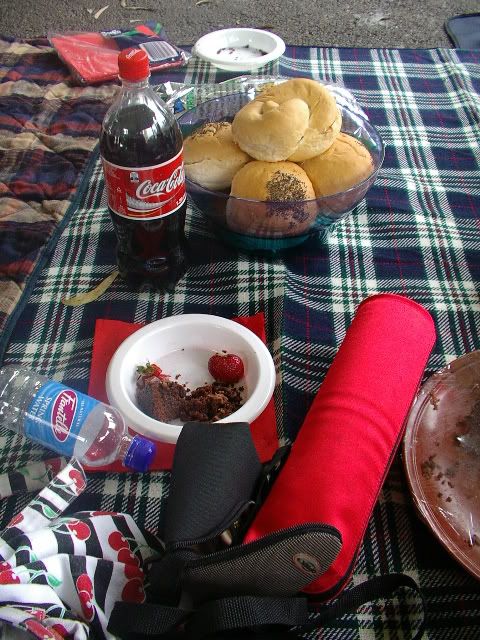 Food!
Kathleen uses all her jedi mind powers to shrink an unsuspecting guy and his park bench
Drec (Derek) has farted and is hoping nobody's noticed
Steven Lippis explains to everyone how his birth defect has impacted upon his life. Gabrielk isn't interested as he's perving on that blonde chick in the bikini
Helen Every pic I took of Helen is blurry because everytime I went to take a pic of her she'd make me laugh! (And when I dropped her home she invited me in for coffee (wink wink nudge nudge :p)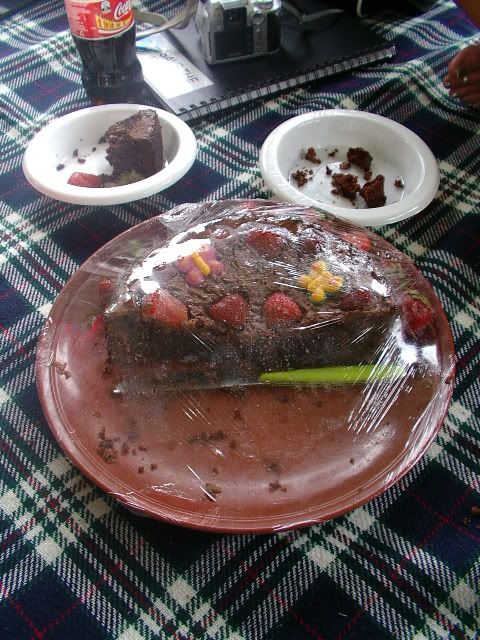 Cake Face!
Steven Lippis and the birth defect