I've heard a few people say they're having trouble with creating iphone covers…so I thought I'd show you how I do it, in case it can be of some assistance! I'm using photoshop here, and hope that some of the explanation can convert to your graphics program.
First thing is get the template from the link for adding phone cases.
Open the template in your program.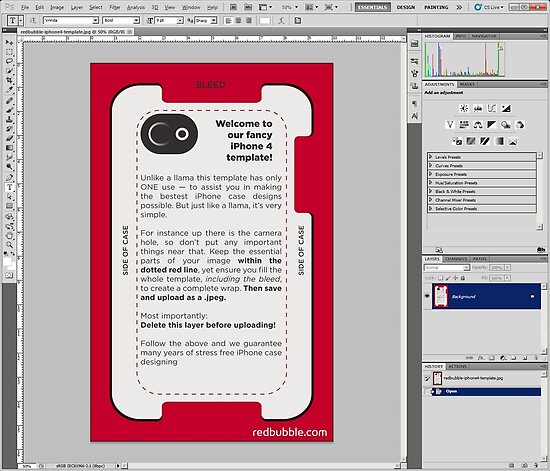 Once you have it open, it should be the correct size to fit the phones. Do NOT resize it!
Then, go to File/Place, and browse to the image that you want to use on the phone. In this version of PS the file is placed over the template, with the transform handles all ready to go, and it's also a smart object, so it can be resized to fit without messing with the pixels too much.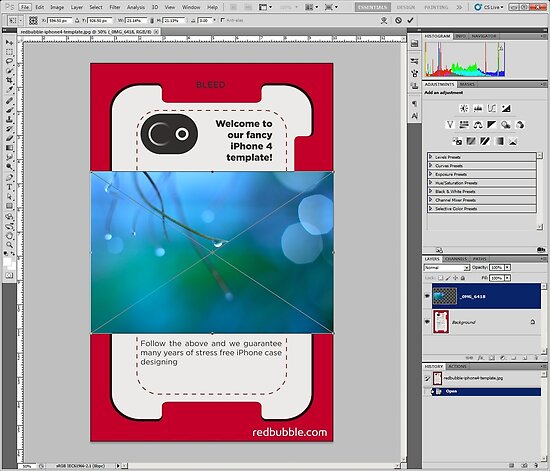 As you can see, this image is the wrong shape to fit, however I'm going to stretch it up to fill the printed area of the cover. Holding down the shift key whilst resizing the image will retain the proportions. Click Enter to set the transformation.

Using the selection marquee, make a selection around the outside, then Image/crop.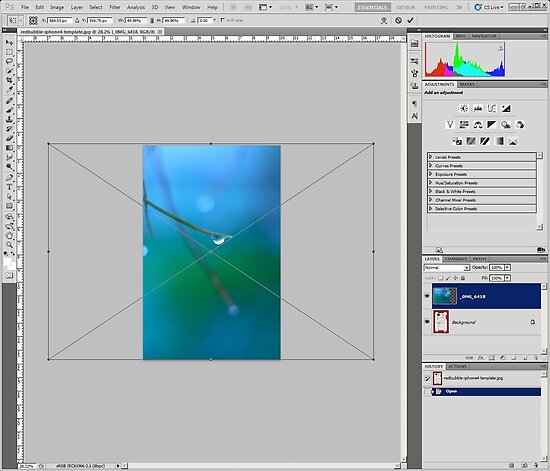 Flatten the image and save as jpg.

And here's the finished product

I hope this helps a little!