Redbubble has released another new product! We can now sell our work as photographic prints, so that people can take them to be framed themselves! Or they can pin them to the wall, throw darts at them, or just save them in a drawer for posterity…..whatever!
It seems that the elves have been busy and added a few from all artists work, so that they have a catalogue to choose from when putting them into the shop pages, so if you want to add more, you need to edit your images to add them as another option apart from those you've already chosen.
Go to the image you wish to make available as a print, and click on the edit link, then click on the "Photographic Prints" box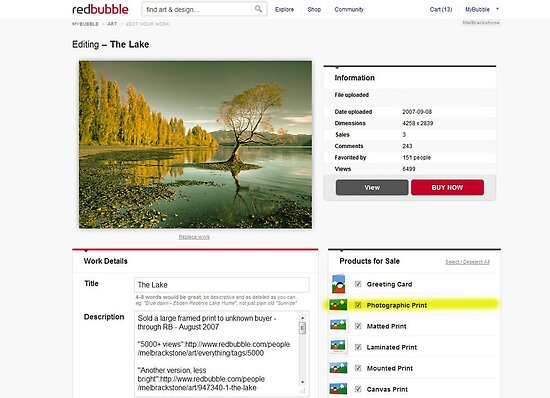 If, however, you DON'T wish to make your work available as a photographic print, you need to go into your portfolio, and click on the link for "Photographic Prints" so you can see the ones that Redbubble may have already done for you.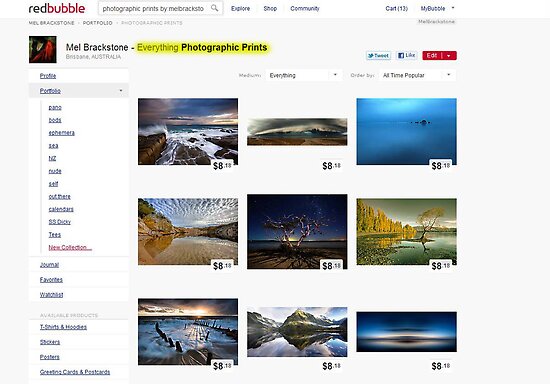 In that case, it's just a matter of clicking on each of those and editing the products back to the way you want it.
I know many are pleased about this new product, and will be happily marketing them every way they can. Thanks Redbubble!