A Moon That Shines On and On
Helloooo again, people! RobynLee brightened my morning by giving Strawberry Moon Over New Haven a featured nod in the group Into Impressionism and Abstract Art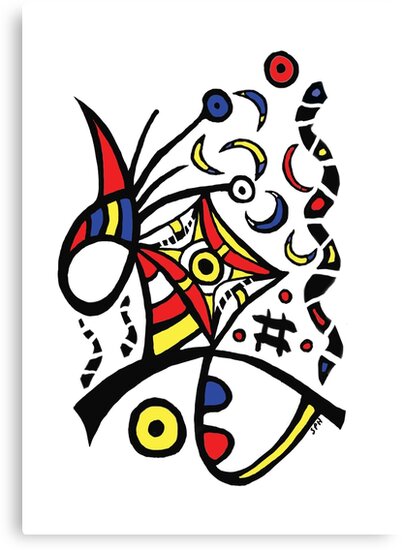 I drew this design years ago, during a visit to dear friends in New Haven, Connecticut. I arrived on the night of a Summer solstice Strawberry Moon, which shone strong over the area, making a special visit even more magical. I was just getting into drawing on a digital tablet using stylus, and started setting this down while visiting. We're all pretty "devicey" in our own ways. My preferred device usage when socializing is my drawing tablet.
The design is most popular on RedBubble as a t-shirt, but is offered on other merch too.

The design was free flow and spontaneous. My only starting idea was something playful that somehow tied together with the moon. Strangely enough, I realized today that this style is very influenced by Mondrian, and "Mond" means "moon" in German. I had made these fine friends in Germany. Was it a subconscious connection? I do not know.
How ever it came to the surface, this is a popular design. I think it's accessible, fun, and a great gift connecting to New Haven.
See this and more abstract work in my Abstract Art Collection