Thanks, Yannik Hay Hay in Best RedBubble Scarves and Skirts for featuring my design Gnarled Tree and Lightning amongst a lovely collection of art with bare trees as the main subject.
Since the focus of the feature group is scarves and skirts, here's the scarf, suitable for hanging or wearing: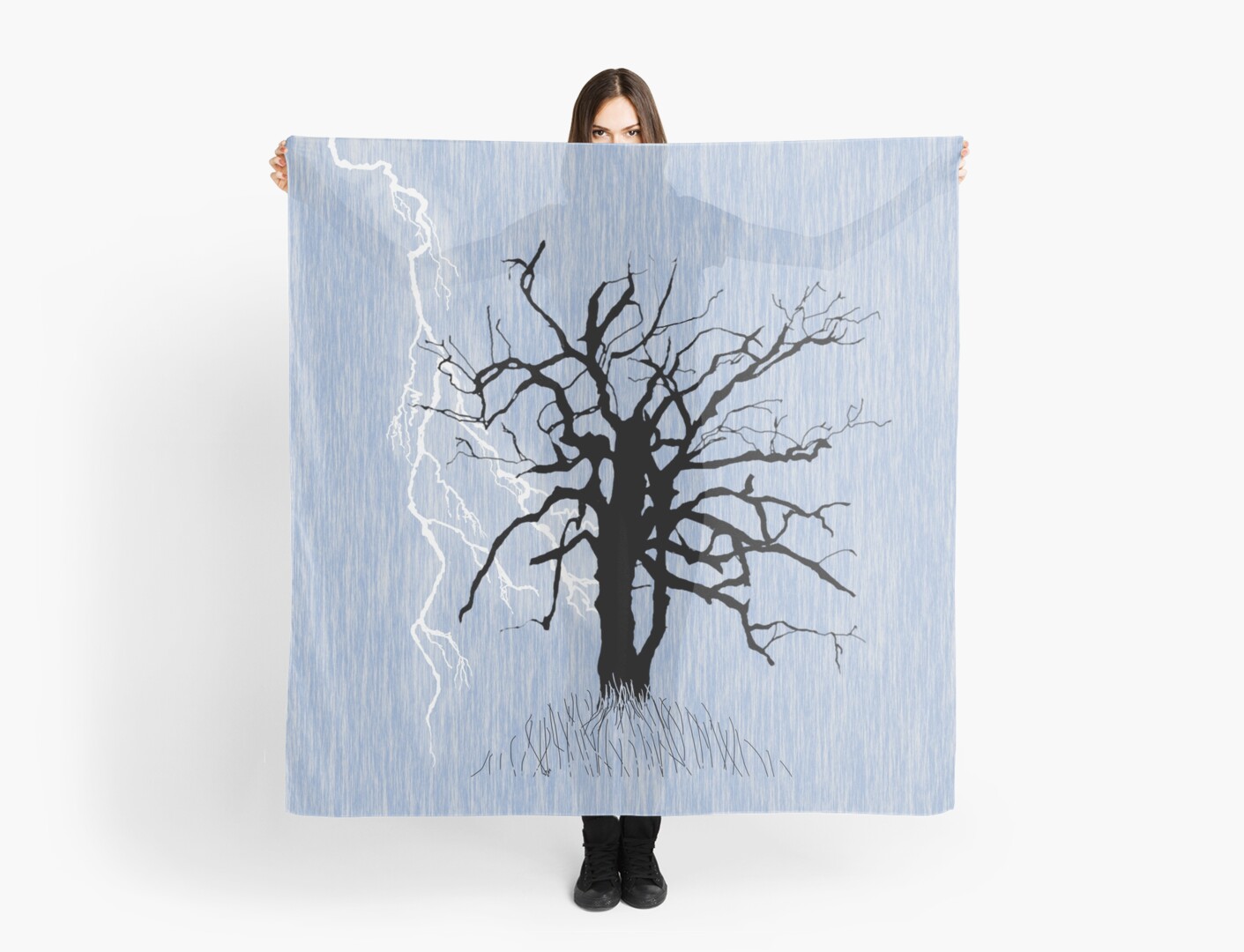 I was happy to see such an interest in bare trees, because I love the forms exposed when leaves have fallen. My art depicts the silhouette of a dead tree, which to me can show an even more fascinating, gnarled form, as in the title. I probably took this a step further with the storm scene, because I so love "scary stories," and the barren tree and lightning was a standard classic horror film motif, if only for a glimpse.
The t-shirt available is my favorite version of the artwork on RB merch. A strong image.