New - Surface Attention Series
Announcing a new series in my marilyncornwell portfolio!
Surface Attention is about surface and texture as the subject of the image. It explores the visual and tactile quality of a surface in combination with size, shape, and pattern of the parts.
This is the portfolio image. It is Weaver's Madness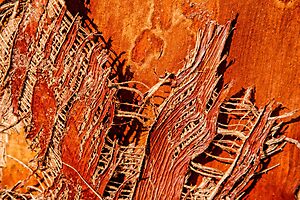 I hope you will take a look in to see the starting collection.
This continues my exploration of nature's details. I explored this in Marvelling the Mushroom, looking at the underside surface and finding the beauty of the surface lines.
My greatest thanks to the Surfaces & Textures group members. Your art has inspired and motivated me towards this endeavour. My experience with Redbubble communities has been a wonderful one. Thank you all!