The next Onigiri sale fundraising event - May 4, 2011
Yes I realize it is late; I only found out the location today. But anyways…
.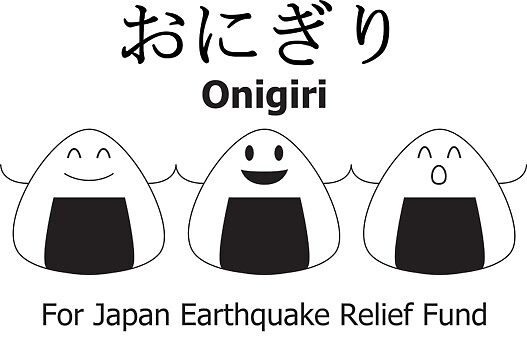 .
Rice Balls (Onigiri) for Japan
Time: May 4, 2pm-7pm or until sold out!
Place: Church of the Redeemer
Address: 162 Bloor Street West
=====
…
A group of Japanese mothers living in Toronto will do their mouth-watering best on Wednesday May 4 to help the Japan earthquake/tsunami relief effort. The women, wearing traditional kimonos and white aprons symbolizing motherhood, will offer delicious, authentic home-style rice balls, known as onigiri, to the public at the Church of the Redeemer on Bloor and Avenue Rd.
A couple of these mothers are from the Tsunami-stricken areas.
Pay what you can. All proceeds will go to the Canadian Red Cross Japanese Earthquake and Tsunami Relief Fund.
The mothers, who were all born and raised in Japan, know a thing or two about Japanese cuisine. They were inspired by two Japanese exchange students at the University of Toronto, who organized 40 volunteers to make and sell onigiri at Innis College earlier in March. That event raised $6,700 for the Red Cross relief fund.
This Wednesday, the Japanese mothers together with students aim to do better.
Come, eat, and help.
.
As mentioned in my previous journal the last riceball selling event went very successfully; I hope this one will go well too! This time the Japanese mothers will also be selling T-shirts with my design
.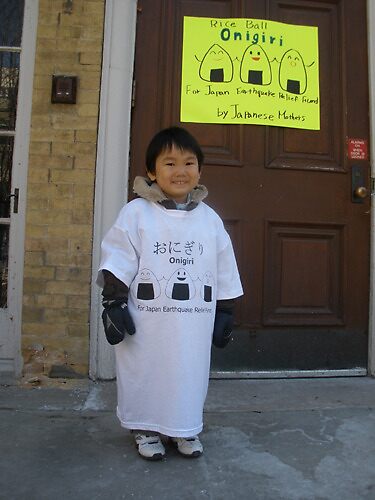 .
These will however be VERY limited… There is also another t-shirt design being sold as far as I know and those too will be very limited.
.
I know that among the RB artists who follow me, very few are from Toronto, but at the same time I am also selling my t-shirt here on RB (which is also available on Zazzle ), and I will be donating 100% of the royalties I make off this shirt towards Japan relief. For everything else I sell I will be donating about 50%.
Would be great if anyone can make it to the event, but otherwise wish us luck!