Much to my astonishment I was fortunate enough to have two works featured on the RB 'Found' page a few days ago, and 'Mist Among the Ironbarks' was one of them.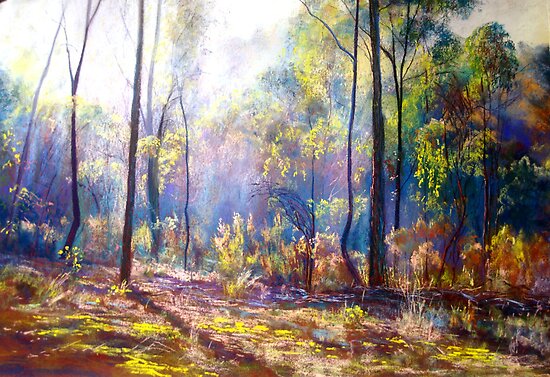 Mist Among the Ironbarks
by Lynda Robinson
I'm sure it must be this exposure that has resulted in some nice people buying a couple of cards and a poster, so a big THANK YOU who ever you are!!!! It is always a thrill and an honour when someone likes something enough to make a purchase.