I was just wondering if anyone can help me out with some info.
I was given this tripod today by a guy at work that was cleaning
out his auto shop. This was found in an abandoned car many
years ago, and he just tossed it in a storage room.
I think it's a most awesome looking piece of equipment but i
can't find anything about it online except that there used to be
a camera company called Empire State Camera.
The operable words in that sentence being USED TO BE
and there was no information whether this company sold
any tripods.
I have no desire to sell this. In fact, I think want to see how
well I can clean this up and maybe use it with a vintage
camera I am looking to pick up as well.
I found someone on ebay looking to sell a similar tripod,
but there's no model number given on his piece and the
description only covers where he got it from, nothing about
the tripod.
If anyone can even point me in the right direction as far as
doing my own research, that would be most helpful.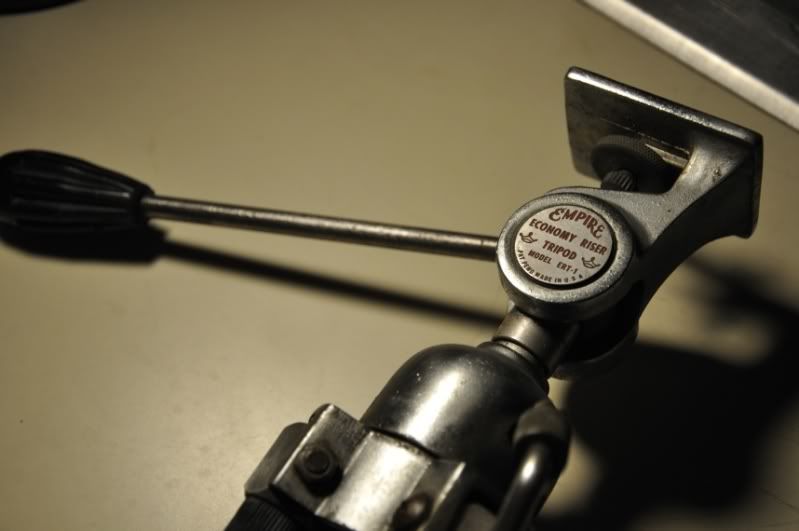 Thanks for taking the time