Work in progress ... free MOO samples
I'm really excited about this one! Hehe… I don't even know how the finished work willl turn out yet. At the moment it's untidy, it's messy, it's my 'dirty laundry' really.
But I want to share it right now. I don't know why I'm so excited but I'm thinking this might be the one. I think I want to paint this on canvas! It's been more than 3 years since my canvas breakdown but last night while I tossed and turned in bed…restless… excited about the scribble I just pen down with my tablet. I felt that spark again. I really did. I have no job, but I felt that spark again. For a moment, the limbo didn't seem so daunting….
Thoughts… Something along the lines of ruffled feathers. Felt that way anyway. Dictionary says Ruffle = to disturb the smoothness of regularity.To become flustered.
.
.
…..how appropriate. :)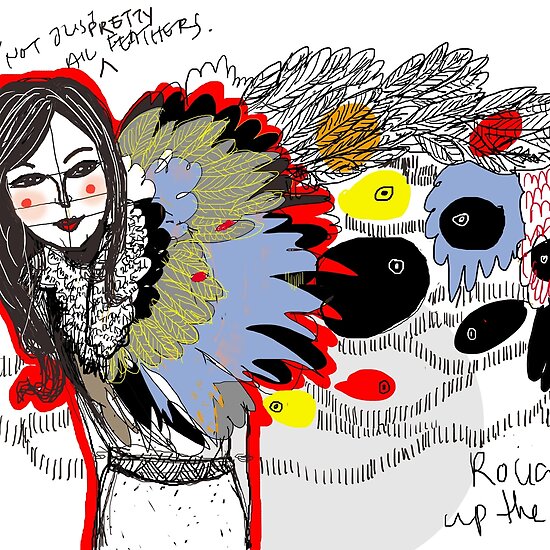 Oh, by the way did you know you can order a FREE sample pack from MOO? Free shipping too. I ordered mine a month ago and it arrived yesterday. The pack includes business cards, moo cards, postcards, stickers and a greeting card. I'm really happy with the quality and am itching to get some artworks printed on those cute little sticker cubes. So go ahead! Try out the quality before you buy!