It feels strange to be back, but what is not strange is this infernal ink outage, which has been dead all year. There are many stories floating around my head (which makes not being able to get them out, annoying as all fuck), I can tell you two things, I fell madly, head over heels in love with New Orleans and Bell is the best traveling companion, imaginable.
These are the lines I've been staring at for the past hourish. The photo was taken at Mission Dolores in San Francisco. It is of course a statue of St Francis of Assisi. I was hoping he would help my ink to flow, after all, I'm a animal……..
I am wearing a voodoo creativity ring. Fuck, WORK. I should have asked if there was more to it; a sacrifice of some sort. Surely I've given my share to the sacrifice charity.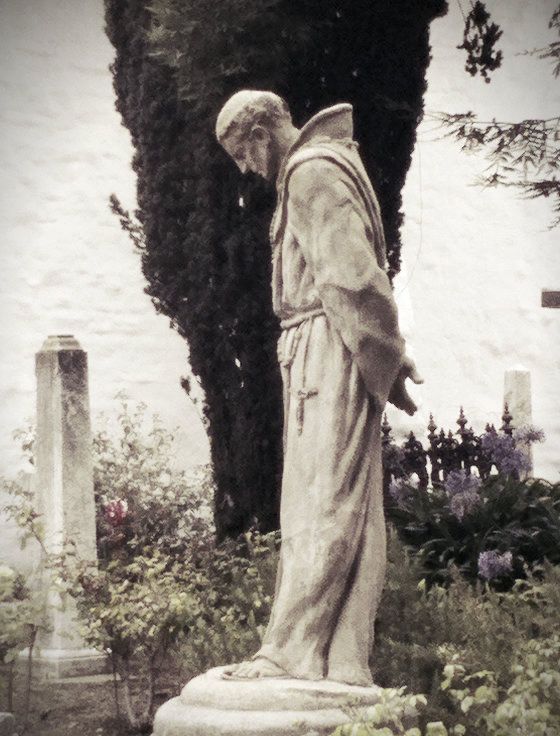 I am determined to get my writing going, so I ask you to bear with me, I have a feeling it is going to be bloody awful…