My New Year starts Every Morning...
Gonna lose that 10 pounds
Gonna get my stuff done.. gotta list
Gonna do better by utilizing my time
Gonna………………. aaaaaaaaahhhhhhhhhhhhhh…..
.
It is true, every morning when I wake up I put a smile on my face for one minuet and say..
"Today Could Be The Day"
Today very well could be the day that I find that sweet vibration as the next logical step in getting my book organized. And I will eat so healthy. Today I can start now by feeling no time was 'lost' or 'When I do this thing.. then my life will feel better'
.
RedBubble is such a helpful tool as I use it to get a good feeling going NOW!!
NOT Because of something I should have done or perhaps will do,
but wow right now by looking at my gifts in my
OVER VIEW PAGE… I SEE… MY FAV O FAV GROUP.. C.O.R.E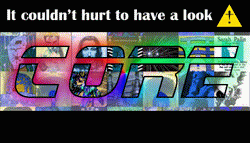 FEATURED MY PIECE:
Wishin It Was
THANKS SO MUCH USHNA SARDAR AND WOWOWOW
LOOK AT ALL THESE BEAUTIES HERE AT C.O.R.E.
SIMON THE YELLOW FURY WHO ALONG WITH USHNA STARTED THIS AMAZING GROUP.
JIM MARSHAL INCREDIBLE POET AND MAN ALL IN ONE! ( teehee )
and
BLOONRAIN a very interesting looking artist I am just meeting.. WOW NOW THAT IS EXCITING!!!

FOR PRASAD
was featured in the group: NIRVANA
Aaaaa mazing HOSTS…
ROSA COBOS
PRASAD
AND DELIGHTFUL..
NISHAGANDHI
.


COASTAL MANTRA SERIES… FLYING MEDITATION
was featured by the aaaaaaaamazing and most HONORED GROUP
PAY IT FORWARD…
CAUSE MY WORK WAS CHOSEN FOR THIS GROUP BY A FELLOW BUBBLER KELLIE CRANMER OF CRANMER ART
Wow that was a wonderful surprise this past week!!! THANK YOU PAY IT FORWARD GROUP!


BORN FROM THE NIPPLE COMMUNITY
Featured in D.A.P. OR… Digital Abstracts and Patterns one of my first ever groups I joined!!!!!
THANKS SO MUCH HOSTS:
C.J. Lewis
Blamo
and
KateKreations


THE GIFT
Featured in C.O.R.E. and my heart Group… Feminine Intent
thanks to MARION CHAPMAN
WHOM I ADORE!!
AND LAST BUT NOT LEAST IN ART and GROUP…
……………..ART FOR THE WORLD
OMG.. YOU GUYS ARE INCREDIBLE.. AND I THANK YOU SOOOOOOOO MUCH!
HOSTS:
ERIKA
AND
JORDAN
THANKS SO MUCH FOR YOUR SUPPORT!
FEATURED WAS:


A VISIT FROM THE EAST
AND


PLAYIN THE ANGLES
……………
WOW.. I AM LIKE A FULL ON FULL UP CUP O' JOY..
LIFE IS GOOD
APPRECIATION CONNECTS ME TO WHO I REALLY AM.
LINAJI