MY FIRST CHRISTMAS PRESENT HAPPENED AT THE STROKE OF 12:00AM
I OPENED MY NOTICE FROM USHNA AND RIGHT AS I DO I HEAR MY COMPUTER SAY…AS IT DOES EVERY HOUR
"IT'S TWELVE O CLOCK"! THEN I LOOK AT THE WORDS..
BIG WITH MY FAVORITE BANNER AND THE GROUP SIMPLY ROCKS..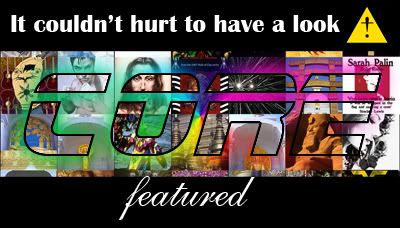 C. O. R. E YOU HAVE BEEN FEATURED..
MY PIECE.. RELIEF
THEN UNDERNEATH.. IS SANTA.. ALL AT THAT MOMENT!!


I DONT KNOW IF THE ABOVE HTTP WILL SHOW..BUT IT IS SANTA IN RED AND A BIG SACK OF GIFTS..!! LOOK OUT 2009!!! WE ARE GOING TO CREATE OUR OWN REALITY AND IT LOOKS AMAZING!
WOW.. WHAT A TRIP..
*THANK YOU SO MUCH USHNA AND THE YELLOW FLURRY
RED BUBBLE IS MAGIC I SWEAR!