…
Join me at the Juried Invitational Exhibition…
I'm delighted to say that St Paul's Tram has been nominated!!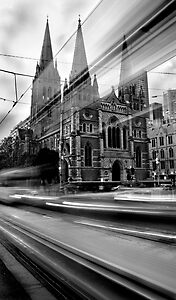 *Please do drop by to view all the art works and track back to artists profiles to comment, fav and show your support! You must be part of the group Solo Exhibition to comment within the exhibition forum itself but there is no pressure to join the group!
62 images were selected out of 25,000 awesome works posted in Solo Exhibition. I would like to say CONGRATULATIONS TO ALL OF THE ARTISTS nominated!!
Winners will be posted on Wednesday the 28th. Hope you can stop by to add your support for all of the nominated artists!*
You can also follow the artists involved and comment by clicking on the web ring badge below. You don't need to be a member of Solo Exhibition to show your supp