Every Sale Is A Good Sale
I was having little drips and dribbles of sales every now and again. Appreciation turned into "why are sales slowing down?" Instead of still appreciating what I was getting, it wasn't long before there were no sales at all… for awhile.
Today I received a sale for a portrait I questioned as I went through my gallery purging it every now and again. I wondered about this particular piece because it is so simple and could possible do with some color. Though I still liked it, business is business.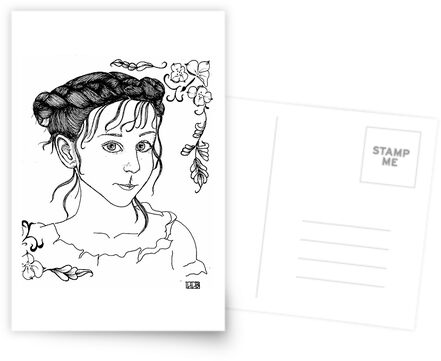 When I received the sale today, not only did that one sale perked me up to keep the piece just the way it is, I also can appreciate the lull every now and again.
Thank you anonymous buyer. I hope you enjoy your purchase and come back …anytime! :)